Richmond Hill Rooftop Grease Containment
#1 Best Restaurant & Facilities Kitchen Exhaust Cleaning Company
We apply NFPA #96 standards for Kitchen Exhaust System Cleaning
We provide a Health & Safety Certificate as per NFPA 96 standards along with before/after pictures when completed
We will provide our WSIB and Liability Insurance information before start of work
Richmond Hill
Rooftop Grease Containment
Rooftop grease containment refers to the measures that restaurants and other facilities take to prevent grease from accumulating on the roofs of their buildings. This is important because grease can be a fire hazard if it accumulates in areas where it can come into contact with heat sources, such as stovetops or fryers. Grease fires can be difficult to control and can cause significant damage to a facility.
There are several ways that restaurants and other facilities can manage rooftop grease containment. These include:
✅ Using grease traps and interceptors: These devices are designed to trap grease before it enters the plumbing system, helping to prevent clogs and backups.

✅ Properly disposing of grease: This includes properly storing and disposing of grease in containers that are designed to hold it, rather than pouring it down drains or into the trash.

✅ Implementing a grease management program: This might include training employees on proper grease handling and disposal, as well as regularly inspecting and maintaining grease control equipment.

✅ Regularly cleaning and maintaining kitchen equipment: This includes deep cleaning fryers and grills, as well as keeping hoods, vents, and other equipment clean and in good working order.
By taking these steps, restaurants and other facilities can help to prevent grease from accumulating on their roofs, which can help to reduce the risk of fires and other hazards.
Fat, oil, and grease residue from the cooking process travel through your kitchen's ventilation system. These substances harden onto cooler surfaces like ducts and fans as they move through. They may also go through the exhaust fan, where spinning air causes them to collect on blades and housing.
Excess grease build-up on fan blades will eventually drain from the fan enclosure and onto the roof, which is why a rooftop containment system is an integral part of every commercial kitchen exhaust system.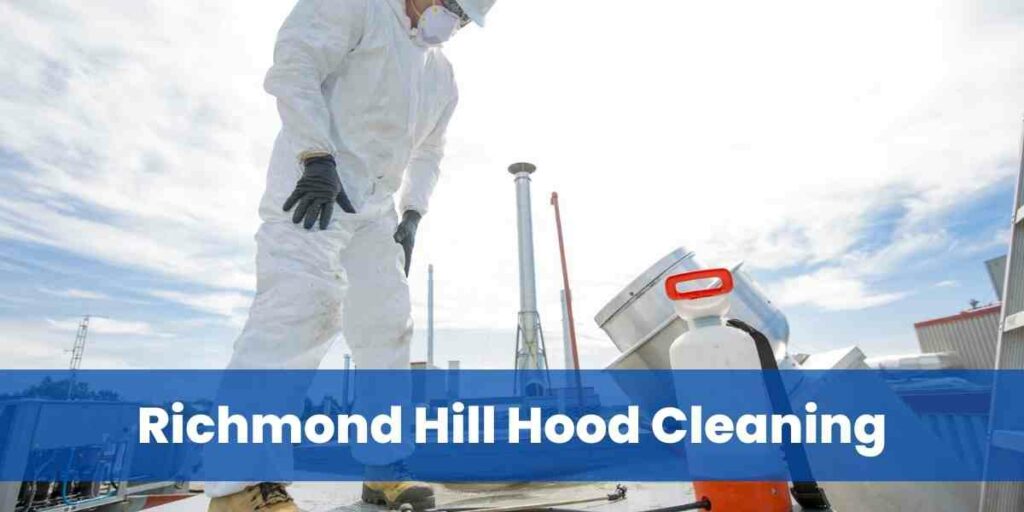 Commercial HVAC
Cleaning Services
Routine professional cleaning of your restaurant HVAC makes sense. Not only will it improve the performance of your system, but it will reduce energy usage and save you money over time.
HVAC cleaning services in Richmond Hill include a deep cleaning of the system and its components, including the ducts, fans, motors, and blowers. We also do floor cleaning Richmond Hill and handle all types of commercial spaces. In addition to cleaning the system's filters and draining accumulated grease from rooftop containment systems, our technicians will inspect your system for areas that might need repairs or replacement parts.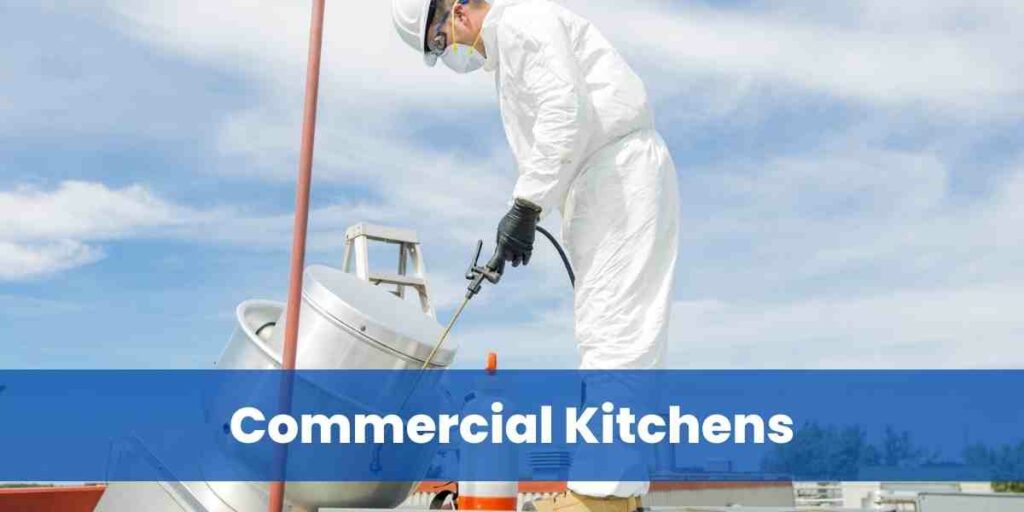 Rooftop Grease Containment System
To maintain a rooftop grease containment system, you must inspect it regularly. Look for any signs of leaking or clogging, and check for cracks or other areas that could allow excess grease to escape. Make sure the drain is clear as well.
Call Richmond Hill Hood Cleaning if you notice anything out of the ordinary.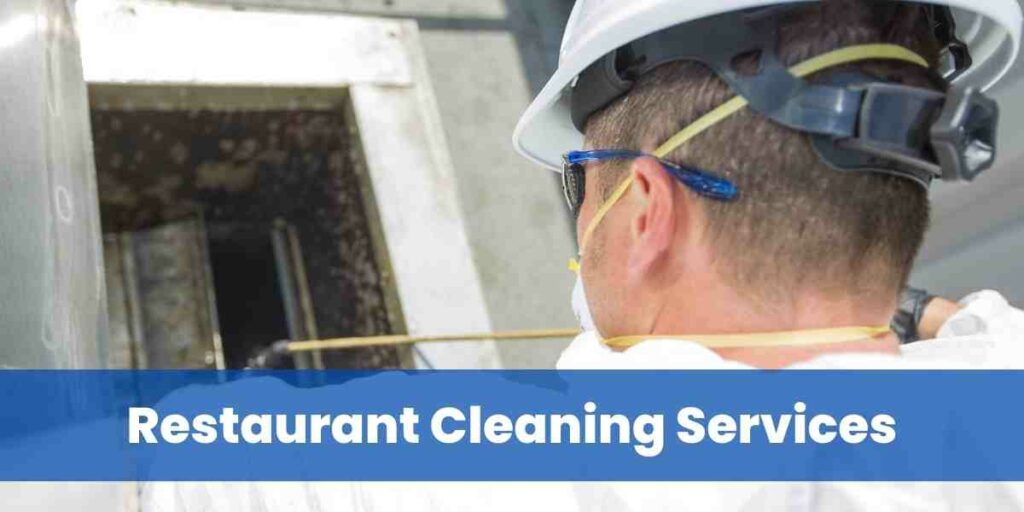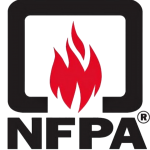 Our Fully Trained Service Technicians Follow The NFPA 96 (National Fire Protection Association) Standards for Hood & Kitchen Exhaust Cleaning.
Get Your Free Hood Cleaning Estimate Now!
We Have The World's Most Awesome Clients










Richmond Hill
Grease Containment Systems
Richmond Hill Hood Cleaning will cover everything if you need a new rooftop containment system or your existing one needs to be serviced. The options available include stainless steel containment systems, galvanized steel containment systems, and fibreglass-reinforced plastic (FRP) containment systems.
Grease Containment Device Filter Cleaning
A grease containment device comes equipped with a filter to capture grease, oil, and other particles as well as remove food debris from the air. To ensure a proper functioning system, the filter should be cleaned regularly. Richmond Hill Hood Cleaning can clean your filters for you and ensure all particles have been removed. Trust Ontario's premier professionals in hood cleaning services and make sure your kitchen is free from fire hazards! 
Grease Laden Vapours
in Richmond Hill
Grease-laden vapours are a danger to both your kitchen and its employees. Grease-laden vapours can form within the hood system, especially when there is a large grease buildup in the ducts or filters. The best way to reduce this hazard is by having a professional cleaning service regularly maintain and inspect your restaurant's hood system.
Grease Laden Flammable Vapours
Restaurants and other establishments with commercial kitchens are constantly bombarded with grease-laden flammable vapours. Grease-laden flammables are serious fire hazards and must be handled appropriately. Let us take care of this for you by installing a containment system and regular inspections that will help keep your kitchen safe.
Commercial Cooking Equipment
in Richmond Hill
Commercial cooking equipment requires regular maintenance and cleaning. Grease build-up, especially in ventilation hoods, can lead to fire hazards. Richmond Hill Hood Cleaning can provide regular inspections and maintenance for commercial cooking equipment for everyone's safety and peace of mind. Our full service kitchen cleaning makes us the best exhaust hood cleaning company in this part of Ontario.
Passive Fire Protection System
in Richmond Hill
A passive fire protection system is essential in any commercial kitchen. It provides insulation to prevent fire spread from one building area to another. Allow us to inspect your establishment to determine if it will benefit from a passive fire protection system.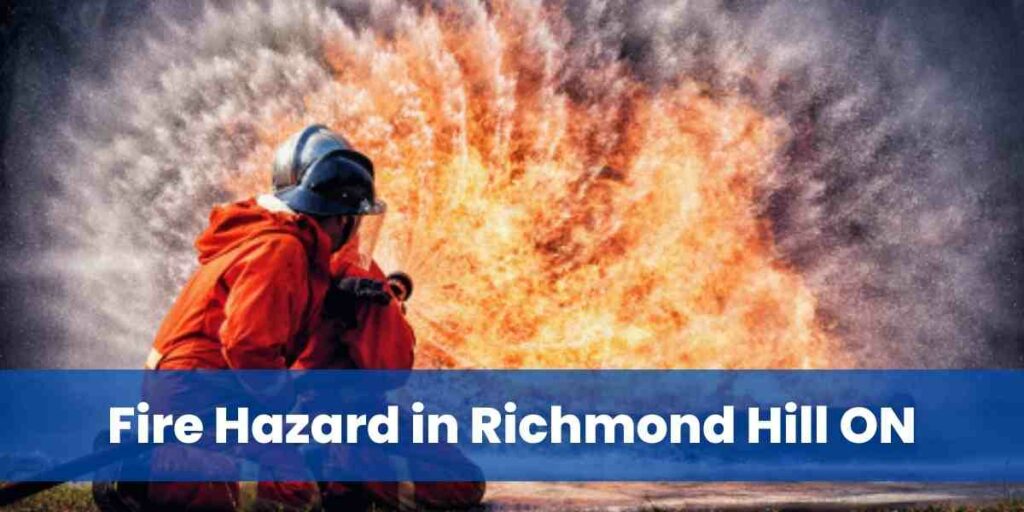 Fire Hazard in
Richmond Hill, ON
The last thing any restaurant owner in Richmond Hill, Ontario, wants is for the establishment to showcase significant fire hazard issues. Not only will it endanger the lives of employees and customers, but it can also cause costly damages and lead to the closure of the business. That is why you need to call Richmond Hill Hood Cleaning, which services commercial kitchens for regular maintenance to help keep your kitchen fire-proof. We offer comprehensive services, including installing a grease containment system, rooftop grease containment, furnace cleaning, exhaust fan hinges installation, restaurant grout cleaning, sanitizing dishwasher racks, and hood cleaning.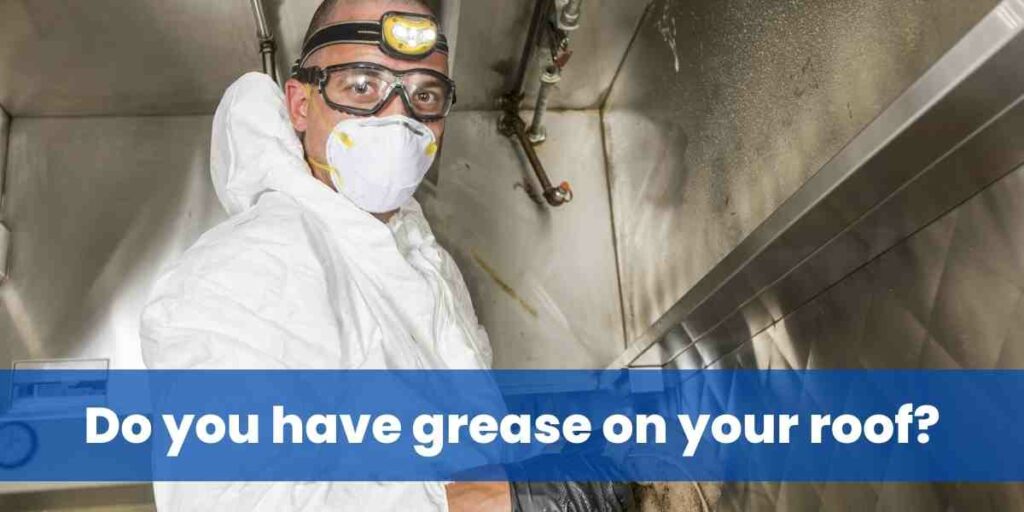 Do you have grease
on your roof?
If yes, call Richmond Hill Hood Cleaning for a professional inspection. Grease on your roof isn't just unpleasant, but it can also lead to serious fire hazards. Our technicians will inspect and clean the area to help keep your restaurant safe from the danger of fire.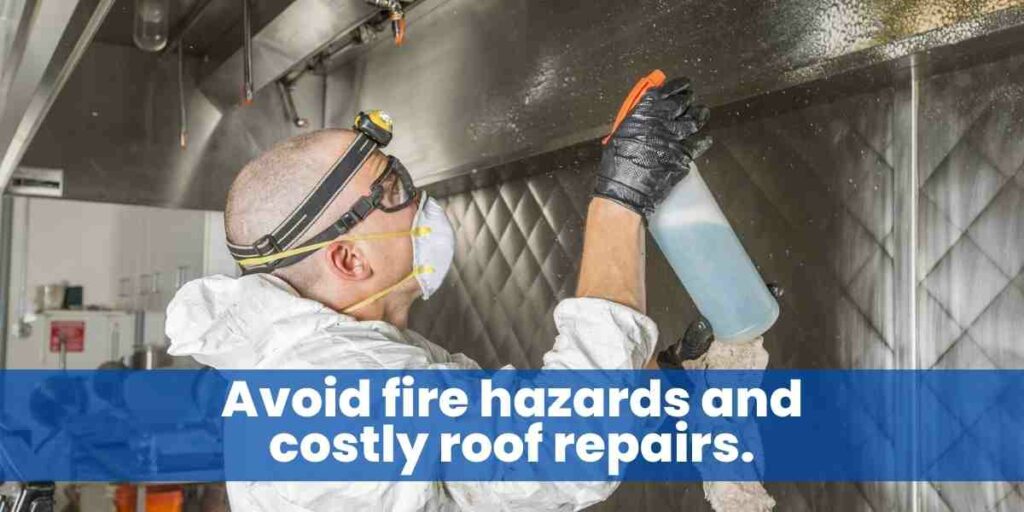 Avoid fire hazards and costly roof repairs.
You can do so by partnering with Richmond Hill Hood Cleaning for regular maintenance and inspections. We specialize in hood cleaning for all service areas neighborhoods, install containment systems, and provide fire protection services to ensure everyone's safety.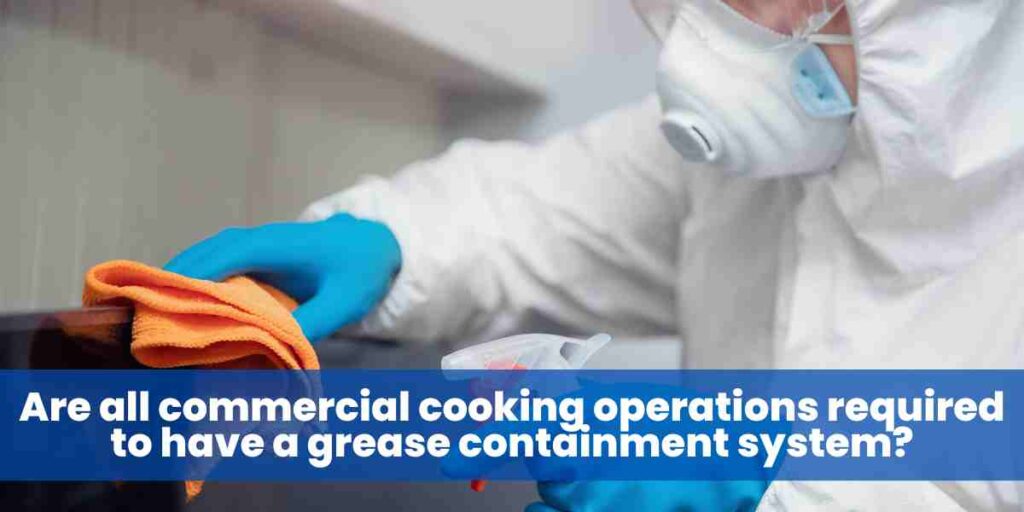 Are all commercial cooking operations required to have a grease containment system?
Per NFPA (National Fire Protection Association) standards and codes, commercial cooking operations need to have a container to collect the grease that drains from the upblast fan.  Here is an excerpt from NFPA 96 related to grease containment: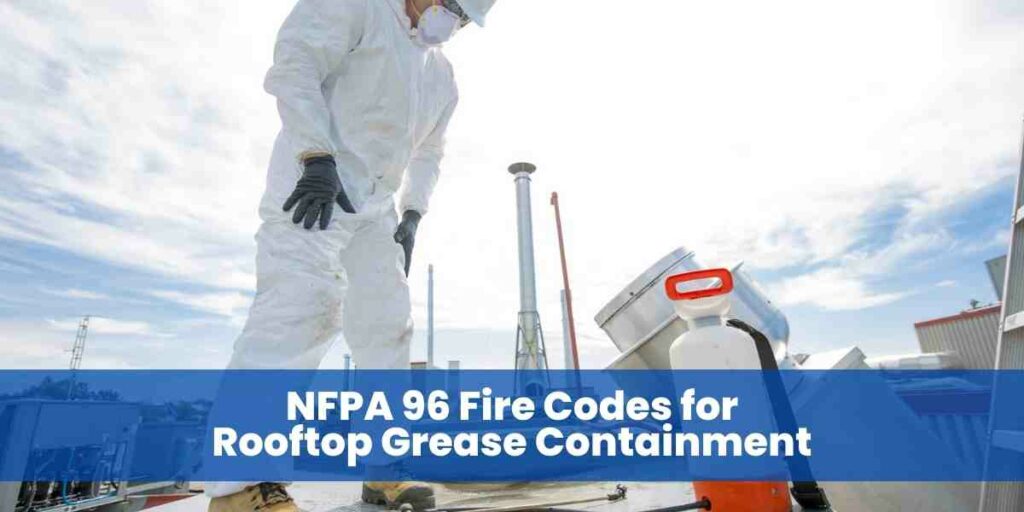 NFPA 96 Fire Codes for Rooftop Grease Containment
7.8.2 Rooftop Terminations
7.8.2.1 Rooftop termination shall be arranged with or provided with the following:  
(4) The ability to drain grease out of any traps or low points formed in the fan or duct near the termination of the system into a collection container that is noncombustible, closed, rainproof, and structurally sound for the service to which it is applied and that will not sustain combustion

(5) A grease collection device that is applied to exhaust systems that does not inhibit the performance of any fan
[6] Listed grease collection systems that meet the requirements of 7.8.2.1(4) and 7.8.2.1(5)
8.1 Exhaust Fans for Commercial Cooking Equipment
8.1.1.3 Upblast fans shall have a drain directed to a readily accessible and visible grease receptacle not to exceed 3.8 L (1 gal).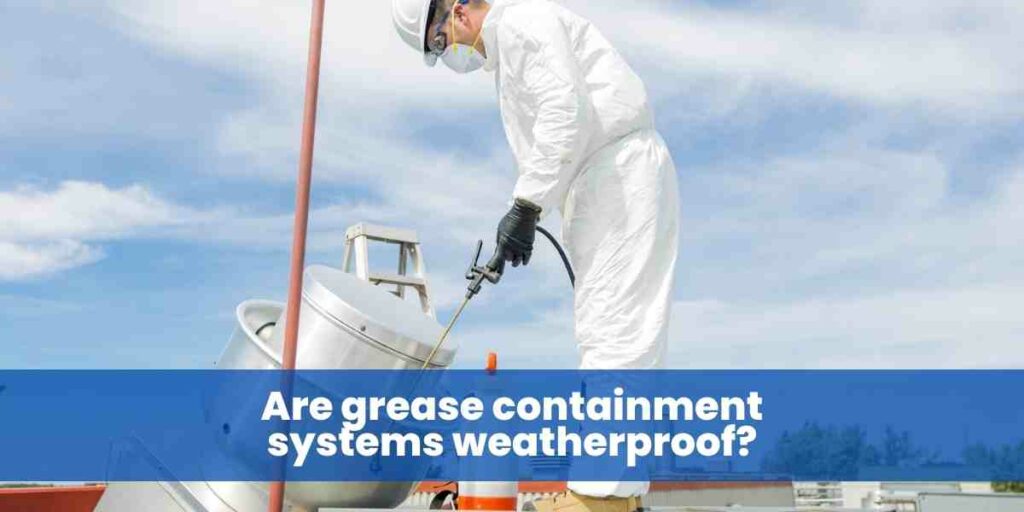 Are grease containment systems weatherproof?
Yes.  Each grease containment system we carry is designed to be weather proof and not leak captured grease even when soaked with rain or snow.
What People Are Saying
See what our customers are saying about us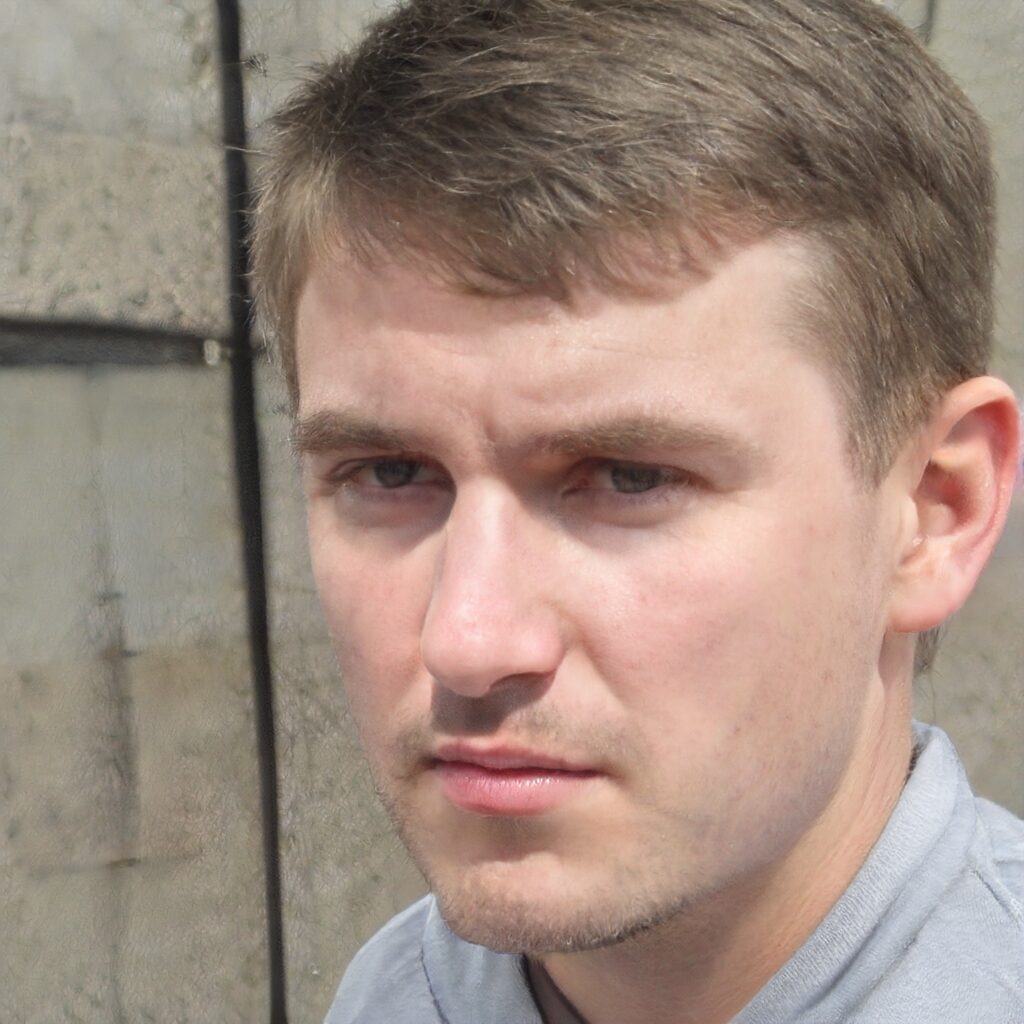 In and our in 4 hours. Great Job! Thank you
Very happy with the cleaning of our kitchen exhaust hoods. Very professional.
Would highly recommend this company. Thanks
Richmond Hill Hood Cleaning Areas Served
Richmond Hill Hood Cleaning Richmond Hill, Ontario L3T 3N1 (289) 796-1166