Richmond Hill Pressure Washing Services
#1 Best Restaurant & Facilities Kitchen Exhaust Cleaning Company
We apply NFPA #96 standards for Kitchen Exhaust System Cleaning
We provide a Health & Safety Certificate as per NFPA 96 standards along with before/after pictures when completed
We will provide our WSIB and Liability Insurance information before start of work
Richmond Hill
Pressure Washing Services
Don't underestimate the influence of your property's aesthetic on its curb appeal and resale value. It also contributes to your well-being since algae and mould can quickly form on outdoor surfaces with time. Invest in preserving the quality of your exterior for a healthier, more attractive business establishment!
Richmond Hill Pressure Washing Services aims to help you maintain your business.  A clean and well-cared-for exterior makes an impression on guests and customers alike, which is why we're committed to providing our clients with the best quality service.
We offer comprehensive pressure washing service for commercial properties, including driveway and walkway cleaning, fence power washing, siding, parking lot, and deck and patio pressure washing. Our technicians are experts in removing mould, mildew, dirt, stains, oil residue and other contaminants that can mar your property's appearance.
We guarantee quick turnaround times as well as exceptional results in our washing service. We have advanced industrial power washing equipment and use eco-friendly cleaning solutions that are safe for people.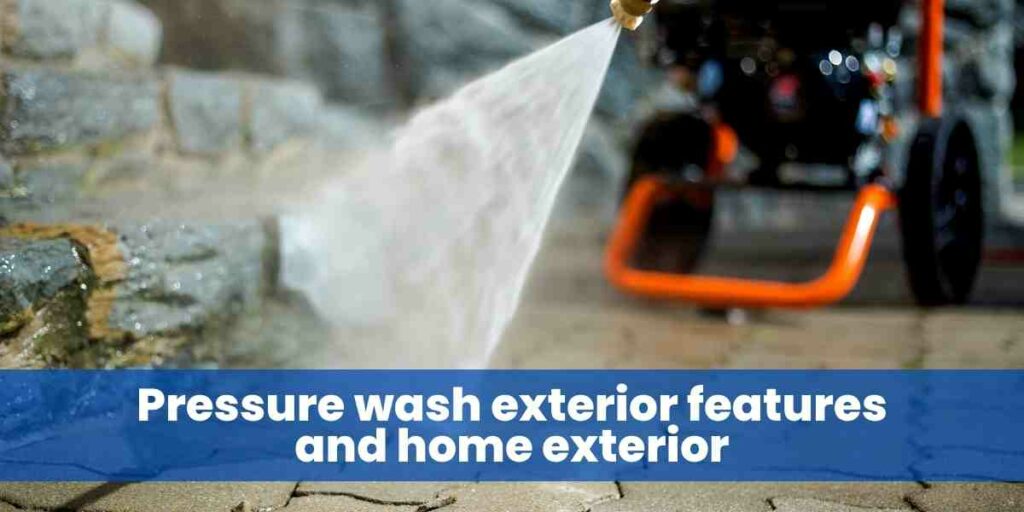 Pressure washers are a remarkable tool for cleaning exterior features like a driveway, patios, and decks. However, it is not always the ideal choice when dealing with siding or gutters, particularly if the customer does not wish to have their paint touched up following pressure washing.
For commercial establishments, pressure washing is a necessity. It removes various contaminants, dirt, mould, and mildew that can diminish the aesthetic value of a property.
If you're looking for superior pressure washing services near me in Richmond Hill, then look no further! We specialize in commercial pressure cleaning and offer our customers exceptional service backed by years of experience. Call us, and we'll be right over to assess your property and discuss the best solution.
Our dedication to our customers is unequivocal, as we strive for excellence by delivering superior results punctually and economically. We're a highly recommended team in Richmond Hill, Ontario.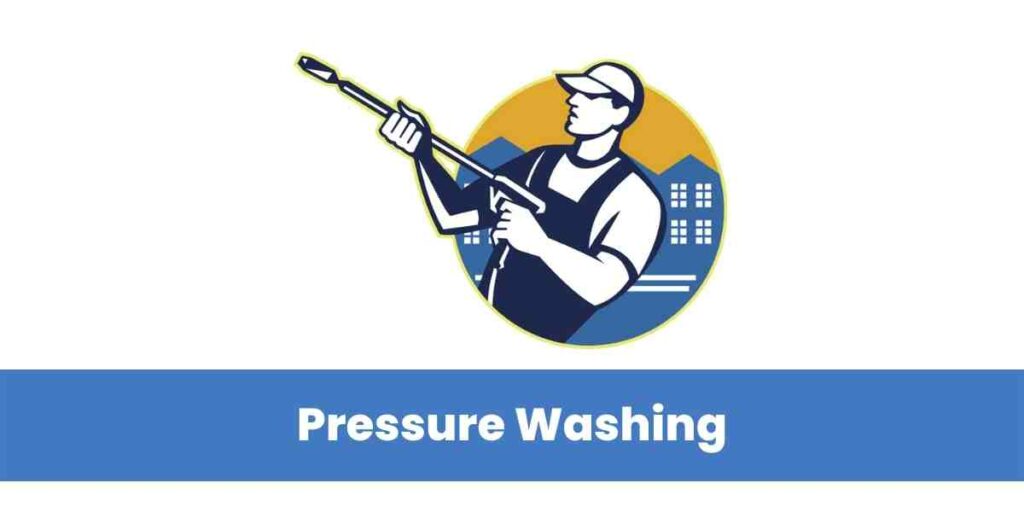 Industrial Pressure Washing in Richmond Hill, ON
From job sites to shopping centers, industrial properties need quality pressure washing services to preserve their aesthetics and protect them from the elements. It's no easy chore to clean industrial property, especially considering the sheer size, complexity and scope of the job.
At Richmond Hill Pressure Washing Services, we do what very few others can. We are fully equipped to handle any industrial pressure washing project in Richmond Hill, no matter how big or small.
Our weapon of choice is a high-volume water reclaim system that is capable of handling industrial-scale jobs with exceptional results. With this system, we're able to reclaim and transfer up to 2000 gallons of water per hour.
Industrial pressure washing can be a strenuous task for even the most experienced team, which is why we use only state-of-the-art machinery and top-quality cleaning solutions that won't damage any surfaces. With our advanced equipment, results are achieved with precision and guaranteed satisfaction.
For unparalleled industrial pressure washing services in Richmond Hill, call our service hotline today. We look forward to starting on your project and delivering you outstanding results!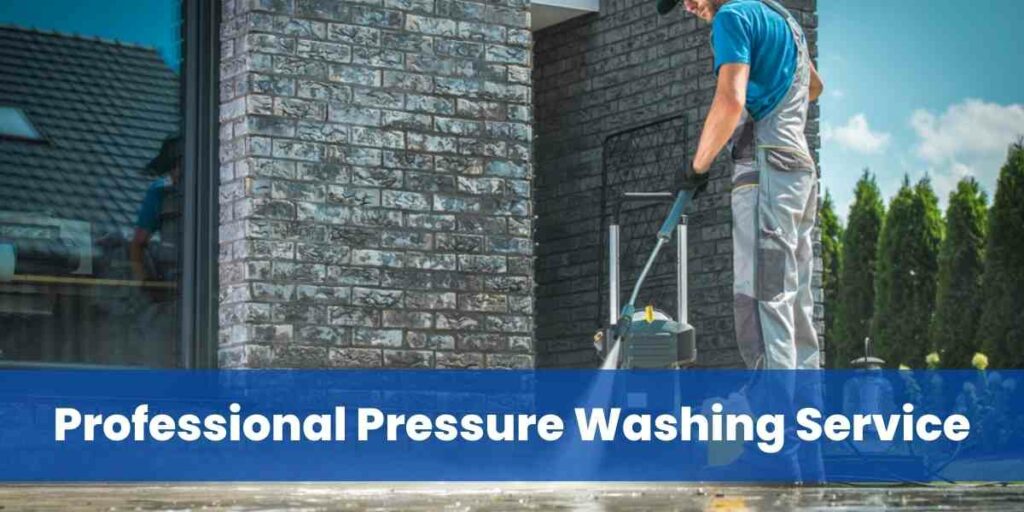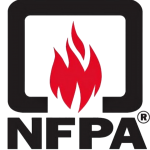 Our Fully Trained Service Technicians Follow The NFPA 96 (National Fire Protection Association) Standards for Hood & Kitchen Exhaust Cleaning.
Get Your Free Hood Cleaning Estimate Now!
We Have The World's Most Awesome Clients










Commercial Pressure Washing
in Richmond Hill
Our commercial pressure washing coverage is unmatched in Richmond Hill, ON. We cover:
✅ Storefront Cleaning

✅ Concrete Cleaning and Sealing

✅ Gutter and Siding Washing

✅ Fence Power Washing

✅ Sidewalk Cleaning

✅ Parking Lot Cleaning and Stripping
The cleanliness of a business directly impacts its reputation and bottom line. That is why we always go the extra mile regarding our commercial pressure washing services, ensuring that all stains, dirt, mould and mildew are eliminated with precision.
Pressure Washing Richmond Hill, ON
We are fully equipped to provide residential and commercial services, giving your property the perfect clean with no hiccups.
The difference that pressure washing can do for your property is remarkable and can boost its aesthetic appearance by leaps and bounds. One pressure-washing session can turn a dull and dingy property into something amazing.
We've been in the industry for years and have built up an outstanding reputation for delivering superior results on time every time. Our commitment to our clientele has earned us a loyal following and reinforced our position as the premier pressure-washing company in Richmond Hill, ON. In other words, we always do an amazing job for Richmond Hill area pressure washing services.
Standard Pressure
Washing Services
What's in a standard pressure washing job, you ask? First, it starts with a visual survey to identify the type of dirt and debris on your property. We then use this data to determine the best approach for cleaning. The service can be pressure or soft washing, depending on your property's state.
Once we get started, expect nothing short of amazing results, as our high-pressure equipment eliminates caked-on grime, mildew and algae in no time. We can even apply a protective sealant to your home/business, giving it a long-lasting layer of protection.
Don't hesitate to call us if you're hoping for quality hard or soft washing services in Richmond Hill, ON.
Pressure Washing Sidewalks in Richmond Hill
Sidewalks are usually the most neglected part of a property, yet they're the first thing visitors, and passersby see. For this reason, it is essential to keep them clean to maintain your home or business's curb appeal. For a thorough cleaning job, let us handle the pressure washing sidewalks.
Pressure Washing Drive-Thru's in Richmond Hill, ON
The way this works is quite simple. We set up a pressurized water system that quickly and effectively cleans the drive-thru on your Richmond Hill property, removing all dirt and debris in the shortest time possible. It is a fast, efficient process with minimal disruption to your business operations.
Pressure Washing Loading Docks
in Richmond Hill
For loading docks, we use a combination of industrial-strength detergents and hot water to remove heavy grease buildup, oil stains, and other contaminants. Our team is experienced in pressure washing loading docks, and we've been at it for over two decades. Allow us to give your docks a deep clean and restore their original condition.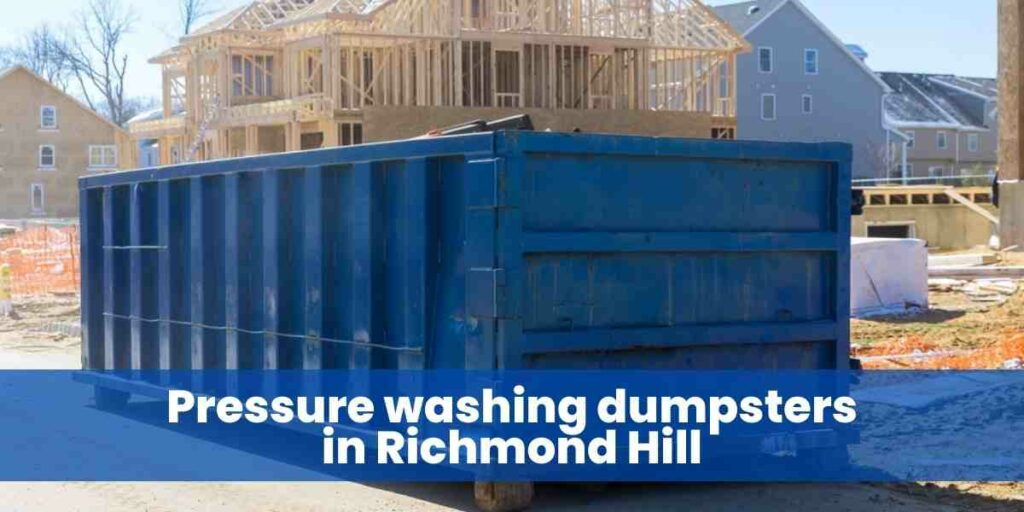 Pressure Washing Dumpsters
in Richmond Hill
Dumpsters on your Richmond Hill property are likely the filthiest part. We use specialized tools and cleaning solutions to remove all dirt and grime from the container, leaving it spotless and sanitary. The keyword here is "sanitary," as no other cleaning method can provide the same level of hygiene as pressure washing.
Patio Pressure Washing in Richmond Hill
Patio pressure washing requires a certain level of finesse and attention to detail because of the delicate materials used in construction. We take extra precautions with every job to maintain curb appeal, and our team has been trained to handle all types of patios and outdoor structures with care.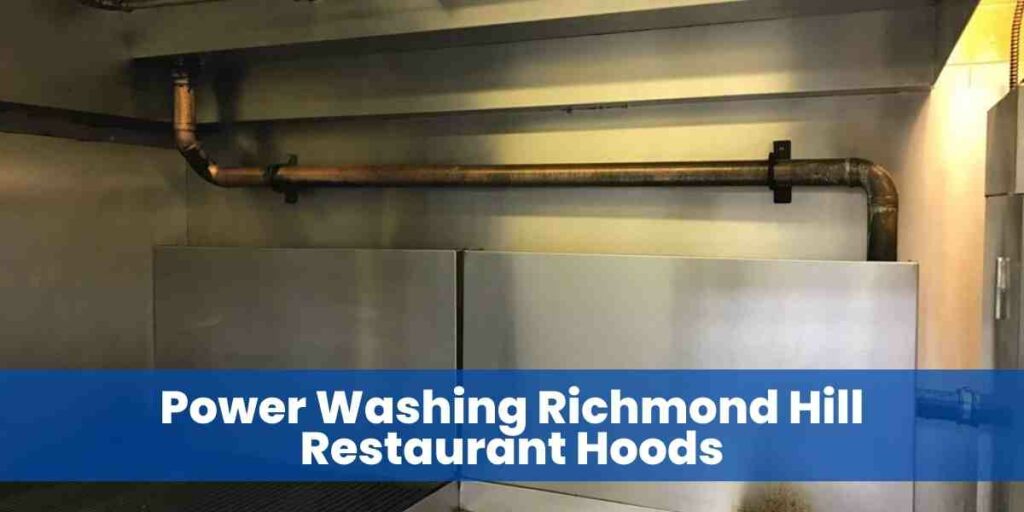 Power Washing Richmond Hill Restaurant Hoods
One of our premier services is that of restaurant hood power washing. It's a delicate task that requires the right tools and cleaning solutions to ensure a thorough cleaning. We've been providing restaurant hood power washing services in Richmond Hill, ON for years and have acquired an extensive portfolio of satisfied clients.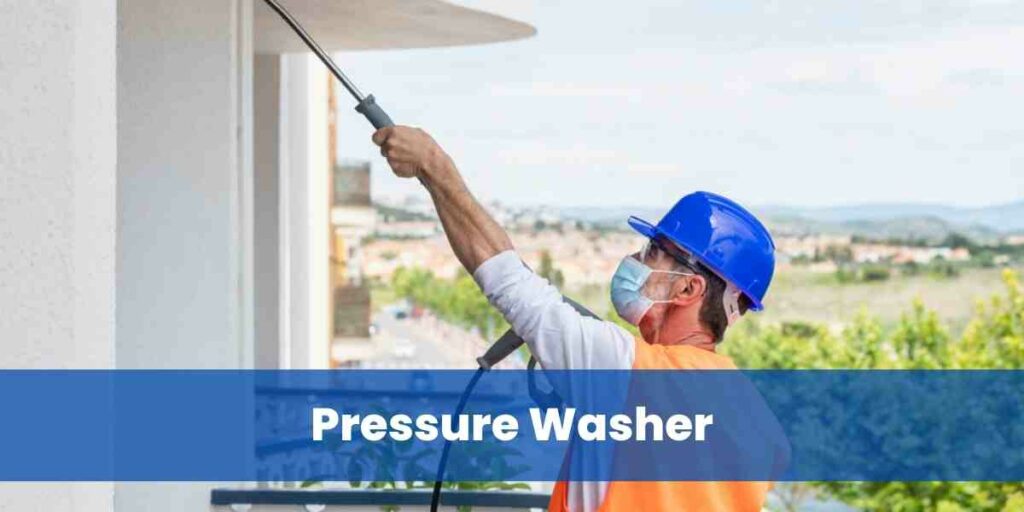 The good old pressure washer is still the go-to tool for most residential and commercial properties. Our team stands by the efficacy of the pressure washer. We have a fleet of machines designed to tackle even the toughest dirt and grime easily.
What People Are Saying
See what our customers are saying about us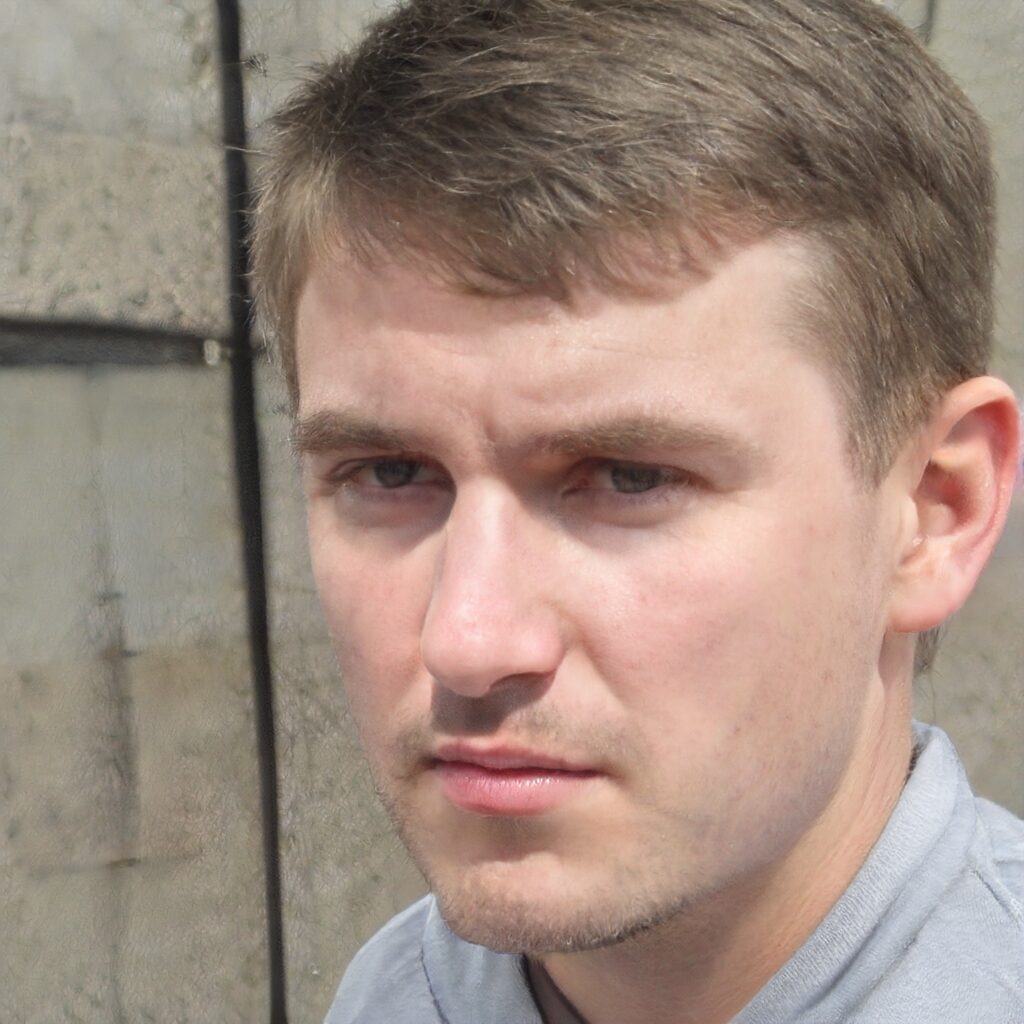 In and our in 4 hours. Great Job! Thank you
Very happy with the cleaning of our kitchen exhaust hoods. Very professional.
Would highly recommend this company. Thanks
Richmond Hill Hood Cleaning Areas Served
Richmond Hill Hood Cleaning Richmond Hill, Ontario L3T 3N1 (289) 796-1166