Richmond Hill Exhaust Fan Hinges Installation
#1 Best Restaurant & Facilities Kitchen Exhaust Cleaning Company
We apply NFPA #96 standards for Kitchen Exhaust System Cleaning
We provide a Health & Safety Certificate as per NFPA 96 standards along with before/after pictures when completed
We will provide our WSIB and Liability Insurance information before start of work
Richmond Hill Exhaust
Fan Hinges Installation
By installing hinges on your up-blast fans in Richmond Hill, you can decrease the amount of time needed for cleaning and protecting your investment. Our exhaust fan hinge kits can be installed during your next cleaning and inspection. Doing so will provide added protection to your fans, prolonging their life and spare you the added repair expenses in the long run.
Hinges are the ideal way to secure the restaurant exhaust fan vanes and blades of up-blast fans. This additional security ensures that large pieces of debris will not be able to enter the system, potentially causing major damage or even a total system outage. The adjustable spring-loaded hinges also allow for easy access to the fan blades when cleaning and inspection are necessary, leading to a quicker process for the prevention of grease buildup.
Our Richmond Hill exhaust fan hinge kits come with all the hardware and instructions needed for installation in a custom kitchen setup. Our technician can install these hinges in as little as an hour, depending on the size of your fan system.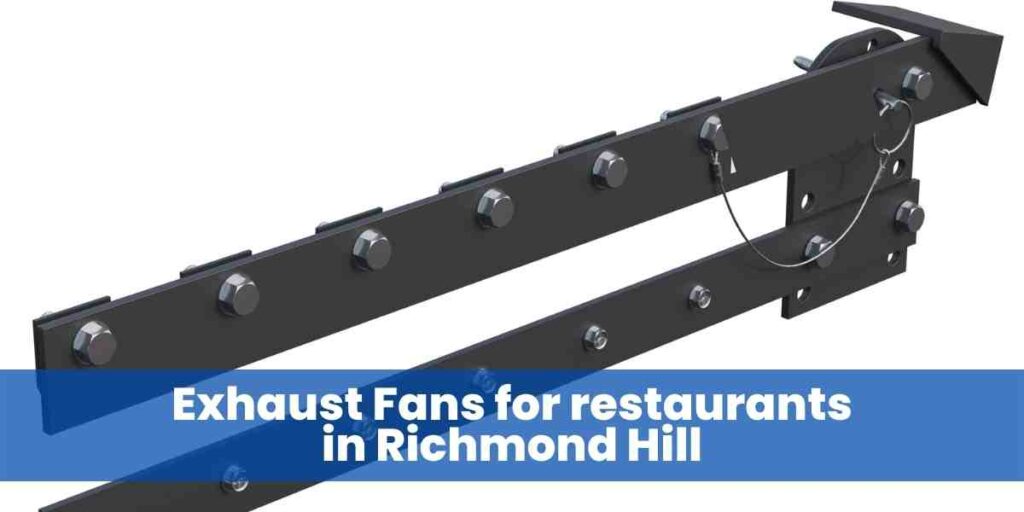 Exhaust Fan Hinge Kit for
Richmond Hill Rooftops
An exhaust fan hinge kit is critical for proper exhaust fan cleaning. If you want to clean your commercial kitchen properly, you need to install a hinge kit to access all areas of the exhaust fan safely. When removing an exhaust fan without a hinge kit for cleaning or maintenance, contractor safety and damage to the roof or fan housing are always a concern.
The danger of handling and moving heavy fans can be eliminated when you use a Richmond Hill hinge kit for commercial kitchens. Our technicians can work quickly and efficiently because they can easily access all areas of the fan. This increases safety and speeds up cleaning or maintenance processes.
Ensure your restaurant is up-to-code and running properly by installing exhaust fan hinges in Richmond Hill. With our simple installation process and knowledge of the local codes, you're confident that your roof and fan system will be secure and protected from the elements. Contact us for more information about our hinge kits!
Hinge Kit for Exhaust Fan
in Richmond Hill
Most commercial kitchen operators don't realize that a hinge kit for the exhaust fan provides more than convenience in cleaning and maintenance. For example, it protects the fan wiring, reduces the risk of damage to the fan and its components, and makes repairs easier.
An exhaust fan hinge kit prevents wiring stretched when the fan is removed from the stack for cleaning or maintenance. The hinge kit ensures the wiring leads are always in place, and the spring-loaded hinges can be adjusted for different fan heights or to better fit your specific stack configuration.
Our expert technicians in Richmond Hill will install a custom hinge kit for your exhaust fan quickly, ensuring that all components are properly aligned and secure.
The exhaust fan can be easily damaged over time if you repeatedly remove it from the stack and place it on its side. An exhaust fan hinges installation will solve this problem by providing a secure fastening system, which will increase the life of your fan.
Give us a call should you wish to learn more about our exhaust fan hinge kits and how they can be installed in your Richmond Hill kitchen. Our expert technicians are skilled at installation and can ensure you get the best results for your fan setup.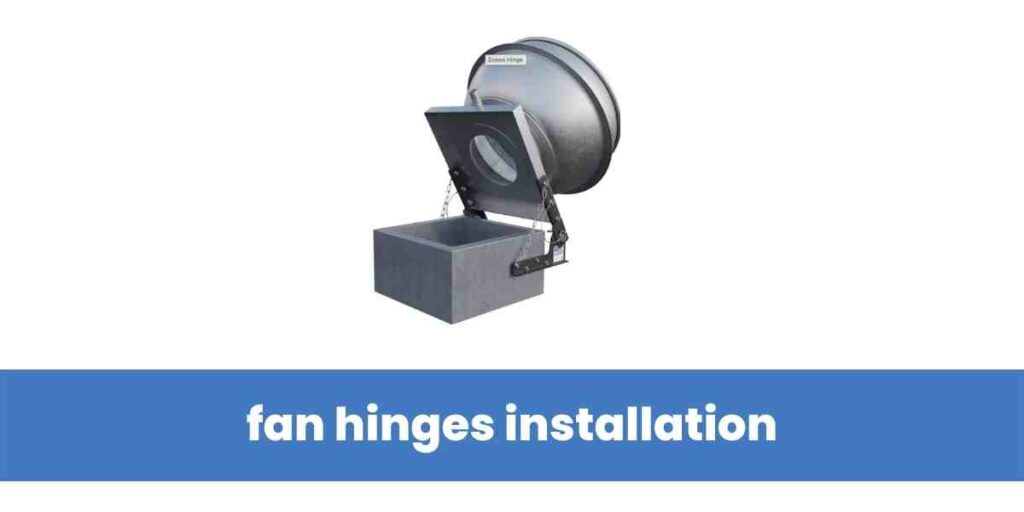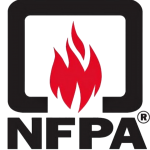 Our Fully Trained Service Technicians Follow The NFPA 96 (National Fire Protection Association) Standards for Hood & Kitchen Exhaust Cleaning.
Get Your Free Hood Cleaning Estimate Now!
We Have The World's Most Awesome Clients










Exhaust Fan Hinge Kit Installation
Placing the exhaust fan on the roof during cleaning or maintenance can result in damage and leaks. An exhaust fan hinges installation in Richmond Hill is the best way to protect your roof, as well as the fan components. It's by far the best remedy that won't cost much, and it eliminates the need for worker safety when accessing hard to reach areas of the fan.
Our experts will leave your roof in better condition than before because we always take great care to make sure all components are properly attached and aligned. We also ensure that all wiring is connected as per local codes and regulations.
When you contact us for exhaust fan hinges installation in Richmond Hill for your kitchen space, you're assured that the job is done with precision. We guarantee a quick and efficient installation process. Don't put yourself and your workers at risk – get an exhaust fan hinge kit installed in your kitchen ASAP!
Kitchen Exhaust Fan Hinge Kits
According to NFPA 96 Code 8.1.1.1, approved fans with up-blast motors surrounded by the air stream must be hinged, supplied with flexible weatherproof electrical cables, service hold-open retainers, and listed for this intended use. That being said, hiring a professional service like ours is essential to install kitchen exhaust fan hinge kits.
One of our technicians will come to your establishment and take a look at your fan and kitchen hood. They'll ensure that everything is inspected, wired correctly and according to the law. In addition, we'll review any other crucial information related to your exhaust fan hinges kit installation and guarantee you have the most secure and sturdy structure for your exhaust fan. And don't worry – we offer highly competitive prices for fan hinges installation and other appliances.
What does the exhaust
fan hinge do?
Exhaust fan hinge kits are designed to make it easy to remove the fan for maintenance or cleaning while ensuring that the fan is not damaged. It safeguards the wiring from being pulled too taunted when the fan needs cleaning or maintenance. Plus, fan hinges installation reduces potential damage and makes any repairs much less complicated.
While exhaust fan hinges may be at the bottom of your list of priorities, they are vital to any kitchen setup. A dependable and professionally-handled fan hinges installation will prevent long-term problems like leaks and wiring issues. It also protects your kitchen hood.
Why should I have exhaust fan hinges installed on my upblast fan?
Having a fan hinge kit professionally installed is the best way to ensure your upblast fan will last for years. It ensures that all components are properly secured and aligned, preventing wiring or structural damage from occurring over time. Additionally, it is more straightforward and safer for you and your employees to access the fan for cleaning or maintenance.
Save time by having an exhaust fan hinge kit installed
It's less likely for you and your staff to spend extra time and energy on fan maintenance when you have exhaust fan hinges installed. This is because the fan can be safely removed, serviced and replaced quickly without worrying about damage or jeopardizing safety.
The exhaust fan hinge kit will enable your workers to clean or service the fan efficiently, saving precious time and money in the long run. Likewise, knowing your fan is properly secured and maintained with the help of exhaust fan hinges will provide peace of mind.
Our Hood Cleaning Services
Richmond Hill Hood Cleaning is Ontario's most dependable team for everything that relates to commercial kitchen cleaning and maintenance, including but not limited to exhaust fan hinge kits, hood cleaning and kitchen deep-cleaning. We offer professional services at the most affordable rates, including new kitchen space cleaning and kitchen hood replacement.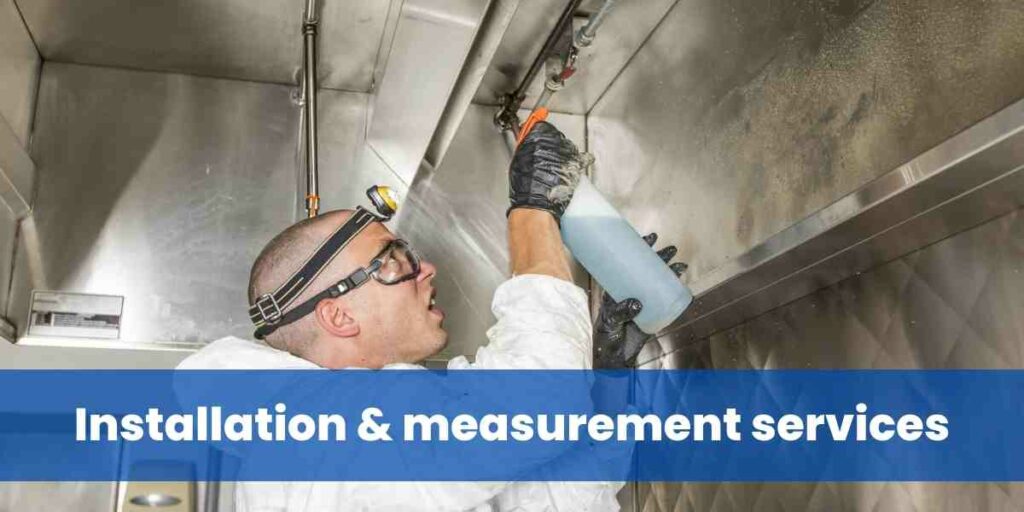 Installation & measurement services
With extensive experience in installation and measurement, our technicians will ensure that your exhaust fan hinge kit is installed correctly. We only work with high-quality parts suitable for commercial kitchen exhaust fans. Also, we provide warranty coverage in case of manufacturing defects or failure due to our installation.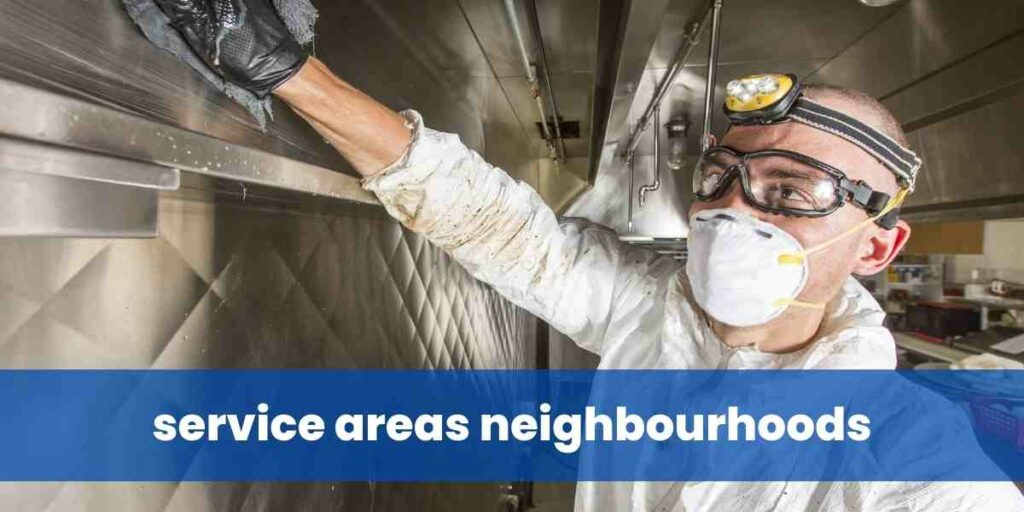 Exhaust Fan Hinges Installation
If you protect your kitchen exhaust fan, you protect your investment. That small and unassuming exhaust fan hinge kit can make all the difference in its performance and longevity. Call us to get your exhaust fan hinge kit professionally installed by our team of experts!  We guarantee 100% customer satisfaction, top-notch services, and superior results – every time. Installing fan hinges doesn't cost thousands of dollars, yet it helps you achieve your dream kitchen with zero risk of fire and damage.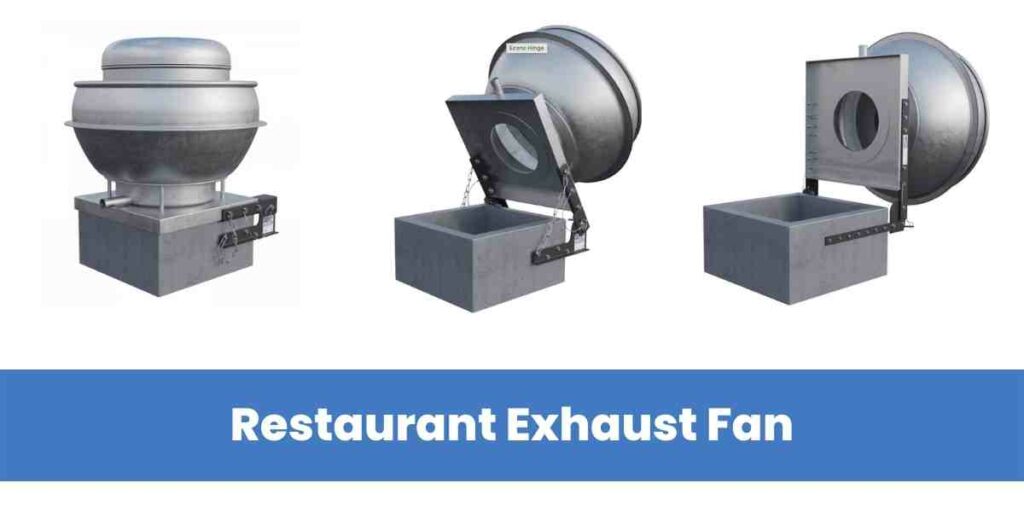 The restaurant kitchen exhaust fan may be a small detail, but it must be installed properly and securely. Since safety is of utmost concern in a commercial kitchen, you will never regret having your exhaust fan hinge kit installed by a professional. We guarantee the best quality service and parts at the fairest prices – always backed by our warranty.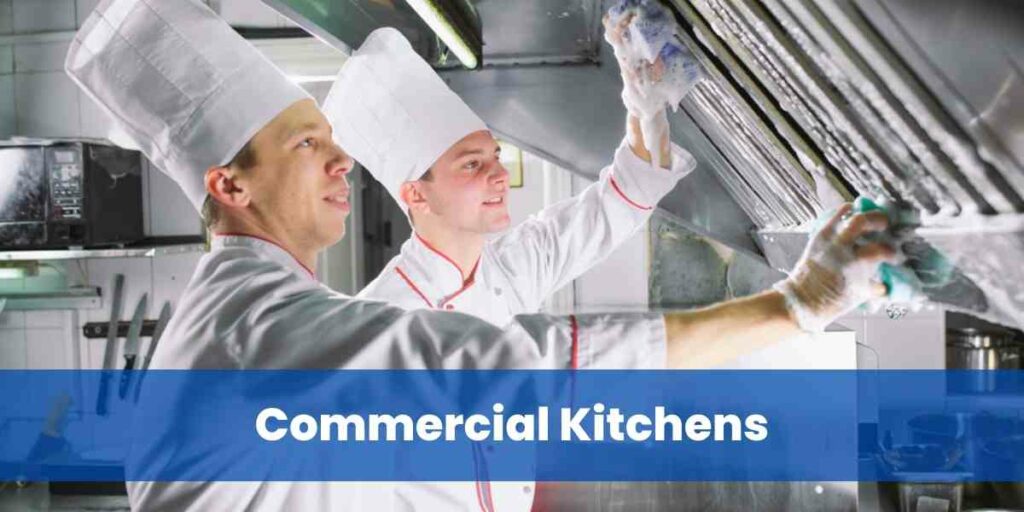 All commercial kitchens in Richmond Hill, ON, must comply with the safety rules and regulations set by the city. With years of experience in commercial kitchen cleaning and maintenance, our experts can help you make sure your kitchen meets all standards. We are here to protect your restaurant's exhaust fan with a professionally installed exhaust fan hinge kit – always delivered with the highest quality and customer satisfaction!
What People Are Saying
See what our customers are saying about us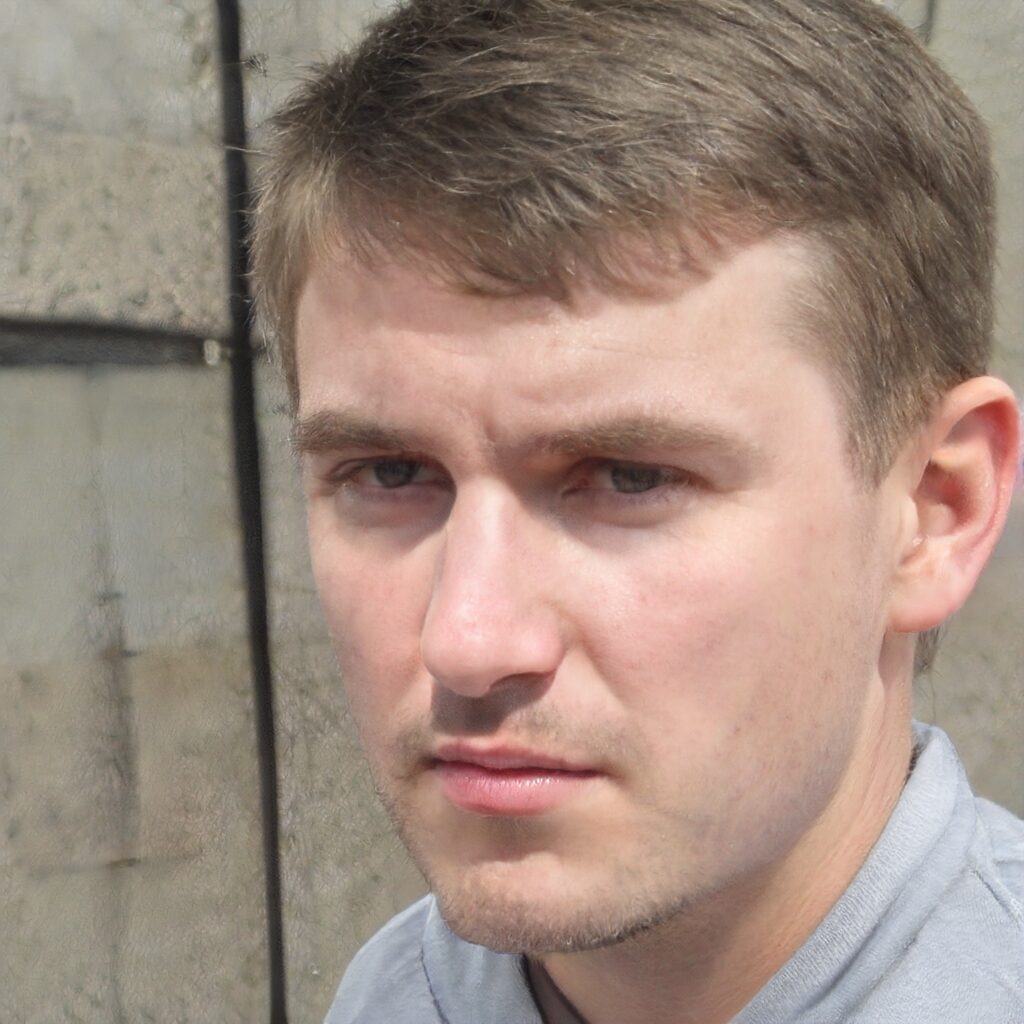 In and our in 4 hours. Great Job! Thank you
Very happy with the cleaning of our kitchen exhaust hoods. Very professional.
Would highly recommend this company. Thanks
Richmond Hill Hood Cleaning Areas Served
Richmond Hill Hood Cleaning Richmond Hill, Ontario L3T 3N1 (289) 796-1166