Richmond Hill Hood Filters
#1 Best Restaurant & Facilities Kitchen Exhaust Cleaning Company
We apply NFPA #96 standards for Kitchen Exhaust System Cleaning
We provide a Health & Safety Certificate as per NFPA 96 standards along with before/after pictures when completed
We will provide our WSIB and Liability Insurance information before start of work
Richmond Hill Hood Filters
All kitchens in both commercial and residential buildings must have hood filters to meet International Fire Code and National Fire Protection Association regulations. These organizations understand that hood filters are essential for keeping the kitchen air clean, protecting the ventilation system, and preventing fires.
In Richmond Hill, Ontario, hood filters are typically available in three material constructions: galvanized steel, stainless steel, and aluminum. Before deciding what type of hood filter is right for your commercial kitchen, consider how it will fit in with your existing equipment and how much traffic the kitchen regularly gets.
Aluminum hood filters may look appealing, yet they are quite delicate and must be replaced often. Galvanized steel hood filters aren't the prettiest but can take more wear and tear. Stainless steel hood filters cost a bit more, but both durable and effective. We'll help you determine the right filter type if you contact us today.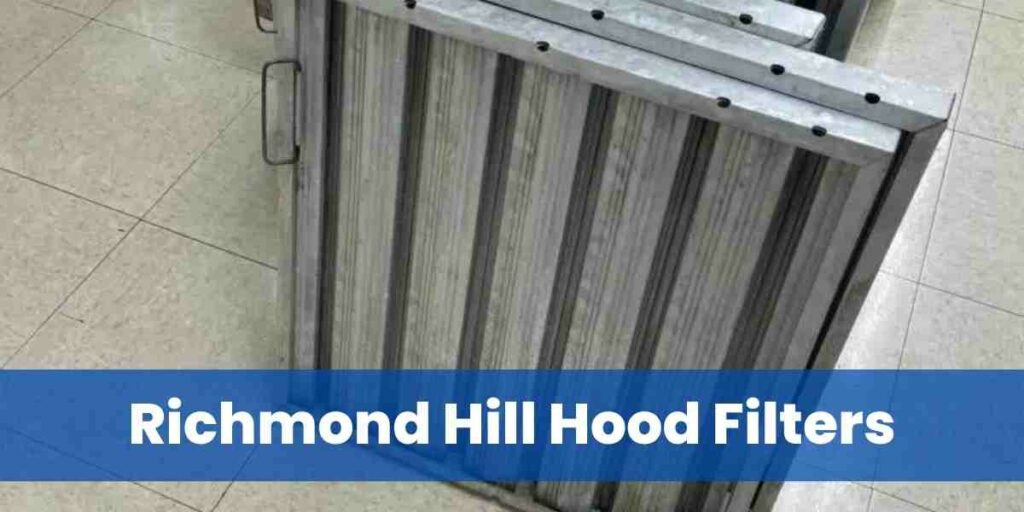 Restaurant Cleaning Services
Our expert cleaners at Richmond Hill Hood Cleaning will cover everything from cleaning and degreasing hood filters, exhaust systems, and ventilation systems to specialized services such as ceiling tile replacement and emergency power washing.
Commercial kitchens need professional cleaning services to maintain a clean, safe atmosphere. While the restaurant staff can do some cleaning, the most difficult and dangerous cleaning tasks should be left to professionals.
Also, you need the experts to be certain that your kitchen is up to code. We have certified hood cleaning technicians on staff who are trained to handle each job with efficiency and safety in mind.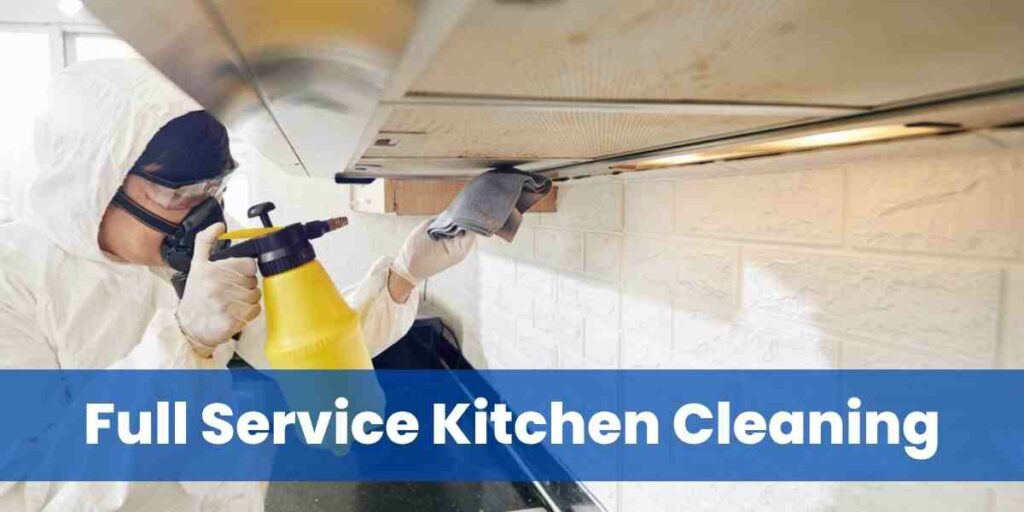 Healthier Food Service Environment
The road to a healthier food service environment starts with us, Richmond Hill Hood Cleaning. There's no secret in what we do. We commit to legitimate deep cleaning. Staying on top of deep cleaning not only leaves a good impression during inspections but also makes appliances last longer.
Since your responsibility is to serve good food to your patrons, we help you by ensuring that the kitchen is up to par and conducive to cooking. From cleaning hood filters, exhaust systems, and ventilation systems to replacing ceiling tiles and power washing, we do the dirty work, so you end up with a clean, safe kitchen.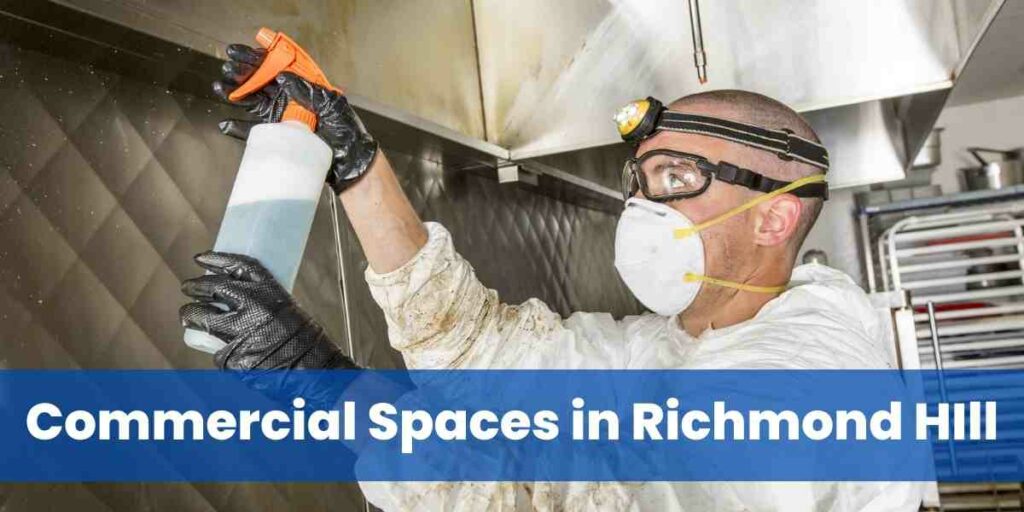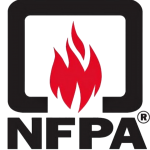 Our Fully Trained Service Technicians Follow The NFPA 96 (National Fire Protection Association) Standards for Hood & Kitchen Exhaust Cleaning.
Get Your Free Hood Cleaning Estimate Now!
We Have The World's Most Awesome Clients










Commercial HVAC Cleaning Services
One of five Richmond Hill commercial kitchens must replace their HVAC systems due to dirt, dust and other debris that can clog up the system. This is because of improper cleaning techniques or lack of maintenance service. Our technicians use special tools to clean kitchen exhaust and ventilation systems from the inside out, ensuring that all debris is removed, so your system runs better.
Our commercial HVAC cleaning services include ductwork inspection, ductwork cleaning and sanitizing, fan blower motor cleaning, filter replacement, and air purification system maintenance and repair.  We also offer energy-efficient upgrades for outdated HVAC systems, like thermostat replacements and retrofits.
Schedule A Hood Filter Cleaning in
Richmond Hill ON
When it comes to hood filter cleaning in Richmond Hill, ON, you can trust our team of certified technicians. Should you need an immediate hood filter cleaning job, or perhaps you want a comprehensive maintenance program in place, we can help. Schedule an appointment with us today, and let's work on giving your commercial kitchen the attentive service it deserves.
So, when do you replace a commercial kitchen exhaust hood filter? The frequency of replacement for your kitchen filters depends on how often the kitchen is used. Most experts suggest every three months or so, but if it's a commercial kitchen with constant use, you might want to consider more frequent replacements.
At Richmond Hill Hood Cleaning, we have people who specialize in hood filter replacement. We can help you choose the best type of hood filter for your kitchen and replace it regularly. As such, you'll never have to worry about dirty filters or insufficient airflow again.
Hood Filters Service Richmond Hill
At Richmond Hill Hood Cleaning, commercial kitchen safety is our priority. We offer comprehensive hood filter cleaning services in Richmond Hill, ON, to ensure your exhaust and ventilation systems are clean and up to code. We also do exhaust fan hinges installation and rooftop grease containment maintenance.
Cleaning Hood Filters
in Richmond Hill
Hood filters aren't meant to be replaced right away. However, they must be cleaned regularly to ensure they function optimally. And because we acknowledge you don't have the time or extra pair of hands to do this, we can do it for you.
Call us so we can get to you ASAP to have your hood filters cleaned and inspected. We'll ensure that each filter is up to code before leaving your establishment. Contact us today should you be interested in our services.
Replace Hood Filters Richmond Hill
If the filters in your hood are broken, grease will build up in the ventilation system and create a fire hazard. To eliminate this problem, we can replace the filters. Your kitchen staff should clean the filters weekly to prevent build-up. If needed, we also offer a filter rotation service. This works by replacing the filters once a month to ensure the grease doesn't build up too quickly.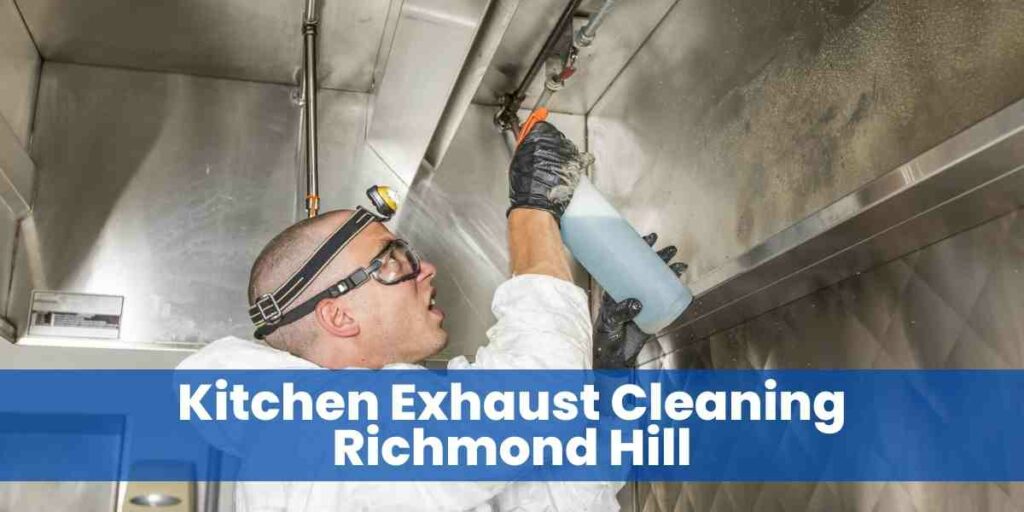 Kitchen Exhaust Cleaning Richmond Hill
Regular commercial kitchen exhaust cleaning is essential for any workplace with a vented hood and ductwork system. Our technicians are highly trained to complete the job and comply with all fire codes and regulations.
Our pressure-washing strategy guarantees that your kitchen exhaust system is cleaned so that any unannounced inspection won't leave you with a bad result.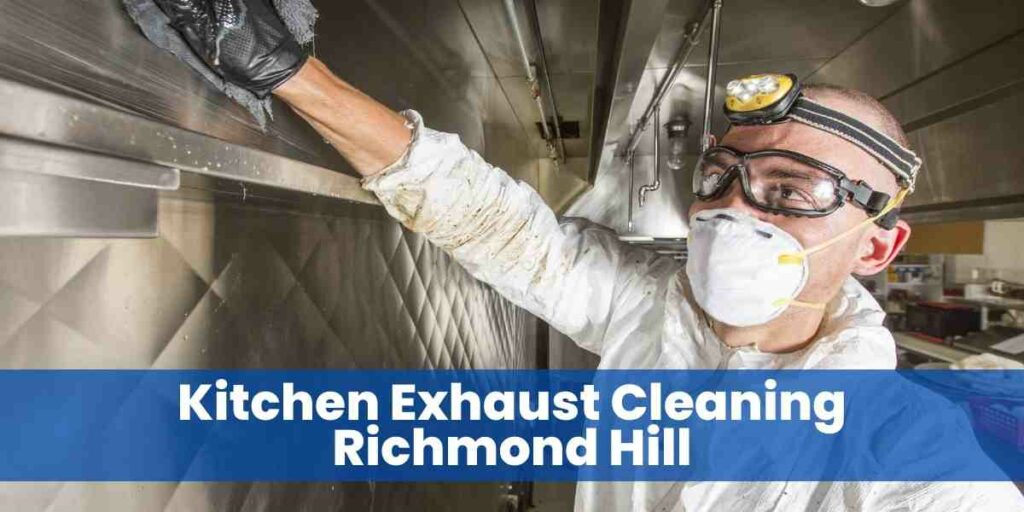 Included in Richmond Hill Hood Cleaning's hood filter maintenance are the following services:
✅ Clean and inspect hood filters to ensure proper operation through the vacuum or air compressor

✅ Replace damaged and worn-out filters

✅ Re-install filters using appropriate tools and materials

✅ Remove all grease, dust, debris, and other contaminants from filter surfaces

✅ Test filter performance to ensure it functions properly after cleaning

✅ Provide recommendations for proper hood filter maintenance in the future
Contact us today for cleaning services for commercial kitchens in Richmond Hill, ON.
What People Are Saying
See what our customers are saying about us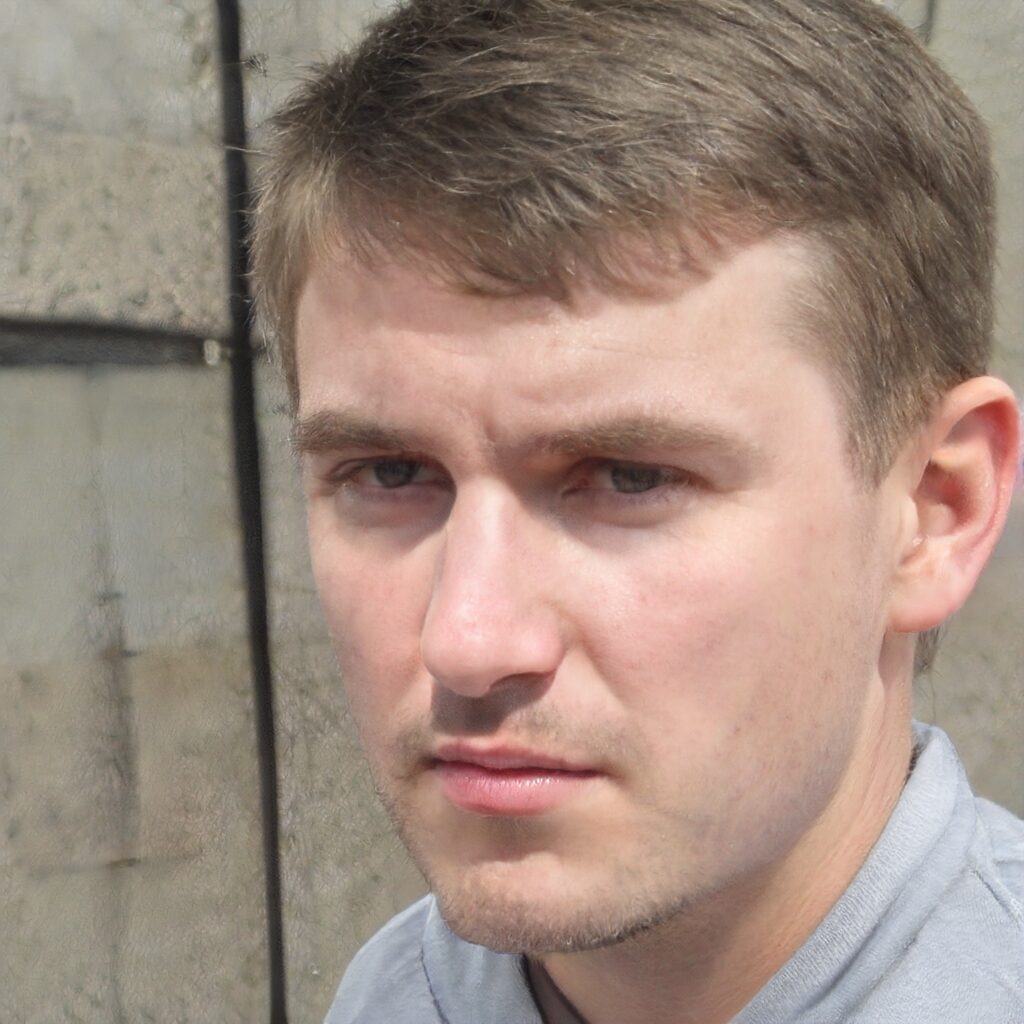 In and our in 4 hours. Great Job! Thank you
Very happy with the cleaning of our kitchen exhaust hoods. Very professional.
Would highly recommend this company. Thanks
Richmond Hill Hood Cleaning Areas Served
Richmond Hill Hood Cleaning Richmond Hill, Ontario L3T 3N1 (289) 796-1166