Richmond Hill Restaurant Cleaning Services
#1 Best Restaurant & Facilities Kitchen Exhaust Cleaning Company
We apply NFPA #96 standards for Kitchen Exhaust System Cleaning
We provide a Health & Safety Certificate as per NFPA 96 standards along with before/after pictures when completed
We will provide our WSIB and Liability Insurance information before start of work
Richmond Hill Restaurant
Cleaning Services
Janitorial services are beneficial for removing surface dirt, picking up trash, and creating a visually pleasing environment. However, they do not provide the level of sanitization needed in a restaurant. From food that needs to stay hygienic to patrons carrying germs unknowingly, decontamination is essential to protect employees and customers.
Regular deep cleanings should be part of any comprehensive sanitation plan for restaurants. Decontaminating a restaurant isn't only beneficial for customers; it safeguards everyone on the premises.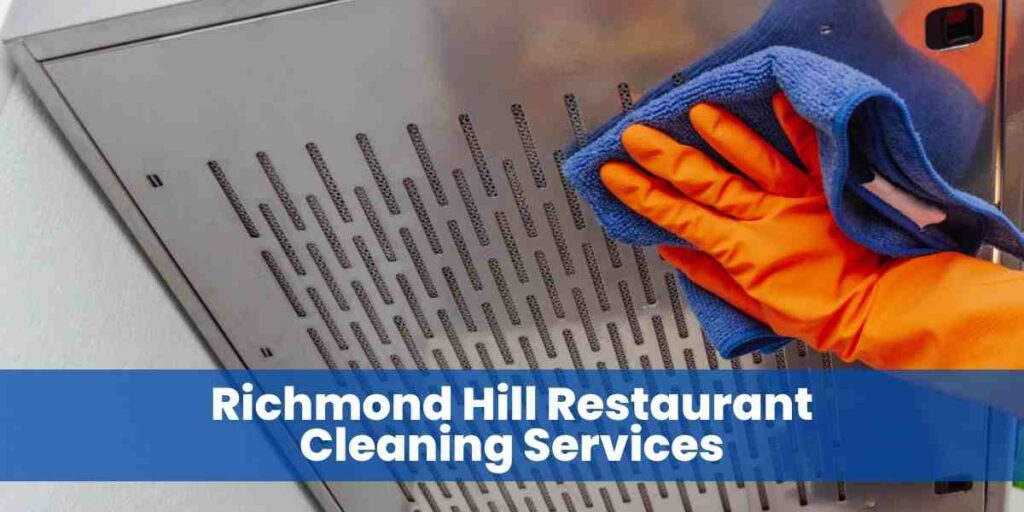 Commercial Cleaning Service
In this day of heightened health awareness, customers trust businesses to maintain clean facilities and eliminate any existing germs. Having healthy staff is essential in ensuring you can fully rely on them while preventing sickness from spreading throughout the workplace. When your employees are at their best, they can provide better service and create an environment that instills customer confidence!
Richmond Hill Restaurant Cleaning Services is Ontario's top choice for restaurant cleaning services. All our endeavours are geared towards ensuring your restaurant is thoroughly decontaminated and protected against germs. Our state-of-the-art cleaning equipment and experienced technicians ensure that the highest standards are met in every cleaning session.
We offer tile and grout deep cleaning, wall washing, sanitizing kitchen equipment, scrubbing, and more. Our team can also provide specialized detailing services for carpets and upholstery to eliminate potential health hazards.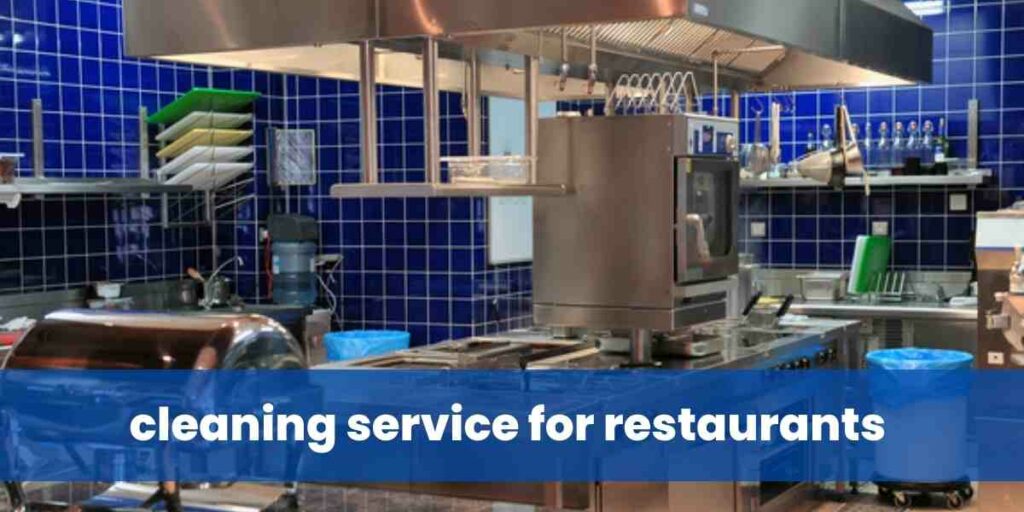 Commercial Kitchen Cleaning
in Richmond Hill
Visiting your Richmond Hill, ON, dining establishment should be a delightful experience from start to finish. Though the food and drinks are essential components of any eatery, they come second to how clean the kitchen and dining room are. Whether it's a one-time visit or returning customers becoming regulars, guests will always appreciate pristine surroundings over anything else!
Your restaurant's reputation in Richmond Hill hinges on the cleanliness of its facilities, yet this is a factor that many neglects. You can dedicate precious time and resources to teaching your staff proper cleaning practices for all surfaces – from food preparation areas to bathrooms and dining rooms – or entrust it to our experienced commercial cleaners who specialize in keeping restaurants hygienic.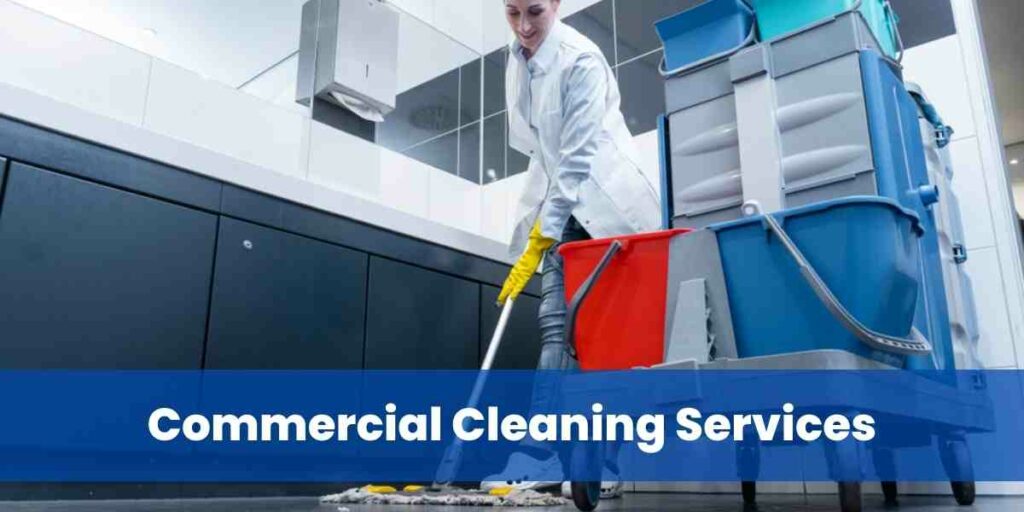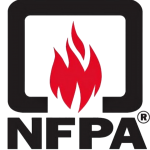 Our Fully Trained Service Technicians Follow The NFPA 96 (National Fire Protection Association) Standards for Hood & Kitchen Exhaust Cleaning.
Get Your Free Hood Cleaning Estimate Now!
We Have The World's Most Awesome Clients










Richmond Hill Restaurant Cleaning Services offers the following:
Deep Cleaning of Tile and Grout
The tiles and grout of your restaurant or commercial building are often ignored, but they can become hard to clean once they accumulate dirt and grime. Our team of professionals is experienced in deep cleaning techniques that will bring your tile and grout back to how they used to look.
Wall Washing
The walls of your restaurant are visible and need to be regularly washed to peel away any layers of dirt and grime that accumulate over time. Our technicians make sure that all surfaces, including walls, doors, windowsills, and other hard-to-reach areas are thoroughly cleaned.
Sanitizing Kitchen Equipment
Your kitchen equipment must be sanitized to prevent contamination of food. This includes all surfaces, utensils, and other items that come into contact with food. Our team will work to sanitize all these items using the latest industry methods. This process isn't a standard service offered by janitorial services, so you know that your restaurant is getting the best in specialized cleaning.
Scrubbing and Polishing
The restaurant's floor is arguably the filthiest and most difficult part to keep clean. But it's not impossible to address with the right scrubbing and polishing techniques. Richmond Hill Restaurant Cleaning Services uses a proven method to scrub and polish the floors, leaving them sparkling and free of dirt.
The first step in the process involves our technicians using a powerful scrubber to remove dirt and debris from the floors. Then, our team uses polishing agents to finish off the job and leave your restaurant's floors looking clean and fresh.
We also cater to small business needs for window cleaning and provide cleaning for large corporation and commercial spaces.
Carpet and Upholstery Detailing
Depending on your type of restaurant, your carpets and upholstery might need special attention to ensure that they are kept clean. Our team can perform detailed cleaning services to get rid of grime, grease, dust, and other allergens found in the carpets and upholstery. This service is critical for restaurants dealing with food allergies or other health concerns.
Richmond Hill
Restaurant Cleaning Company
Your personnel shouldn't be expected to possess the skills and know-how necessary for deep cleaning – that's why you should trust certified kitchen and restaurant cleaners to handle those regular, intensive maintenance jobs. Spot cleaning is something your staff can manage easily enough though!
Don't take the risk of not having a successful Richmond Hill health inspection due to inadequate cleaning equipment, tools, or supplies in your restaurant's kitchen and bar. Make sure you arm yourself with the most efficient floor cleaners, restroom products, and reliable kitchen gear for guaranteed hygienic results!
Premium commercial cleaning services are our forte, and that's the reason why you should hire us. Some of the reasons why you ought to work with a professional cleaning crew are:
• We offer flexibility – we can clean when you need us most.
• Cleaning services are tailored to your unique needs.
• Our staff use the latest equipment and techniques in our cleaning service.
• We always ensure a hygienic, safe and pleasant atmosphere in your restaurant.
• We make sure health regulations set by the local authorities are met.
• Professional cleaning is cost-effective and efficient.
We guarantee thorough restaurant cleaning services that help you keep your premises spotless and bring in customers who can enjoy the stellar hygiene of your establishment. Remember, we're more than just your typical janitorial services.
Restaurant Deep Cleaning Services
What's the difference between deep cleaning and spot cleaning? Spot cleaning is a time-saving solution to get rid of dirt and grime in the restaurant, but it doesn't always do the trick. Deep cleaning goes beyond surface level and involves scrubbing, buffing and polishing even hard-to-reach areas.
Our team uses deep cleaning techniques meant to make your kitchen sparkle and keep your restaurant looking great. This involves removing grease, dust and debris from the interior walls and flooring of the kitchen. We do carpet cleaning, window cleaning, and just about any cleaning job for a reasonable price. We can also steam clean grills, ovens, stoves, dishwashers, floors and other surfaces to get rid of harmful bacteria that could make people sick if ingested. That's how commercial cleaning services should be.
Commercial Restaurant Cleaning Services in Richmond Hill
As a restaurateur, you are no stranger to the fact that your establishment can only make money when its doors are open. To guarantee the restaurant is running as usual, Richmond Hill Restaurant Cleaning Services offers a personalized schedule to meet your needs – be it overnight, early morning, daytime or weekend. This way you can focus on bringing in customers while we take care of grease and grime! Our cleaning service is devoted to providing a spotless work environment for our restaurant, leaving no trace of dirt or dust before any project's completion.
Cleaning commercial kitchens to meet Richmond Hill's fire and insurance standards doesn't have to be expensive. Contact us for an unbeatable price that won't compromise the quality of our janitorial services when it comes time to clean your restaurant!
When we say "lowest quote for restaurant cleaning services" what matters most to us is providing our customers with the highest quality bar and restaurant cleaning service in Richmond Hill, Ontario at any price. We guarantee that you will receive the best possible cost for your outsourced restaurant cleaning needs.
Richmond Hill Restaurant
Floor Cleaning Services
Our floor cleaning service in Richmond Hill are tailored to the particular type and texture of your floors, with Ontario's climate adding extra difficulties for restaurant floors.
Professional tile floor cleaning necessitates stripping, rinsing, sealing, and buffing to restore the surface's original lustre. After a thorough scrubbing with specialized products designed for this purpose, we rinse off the residue before applying a protective sealer and top-notch finishing material that will bring out its natural shine. Once dried up completely it is then given an extra layer of sheen by our team through careful buffing.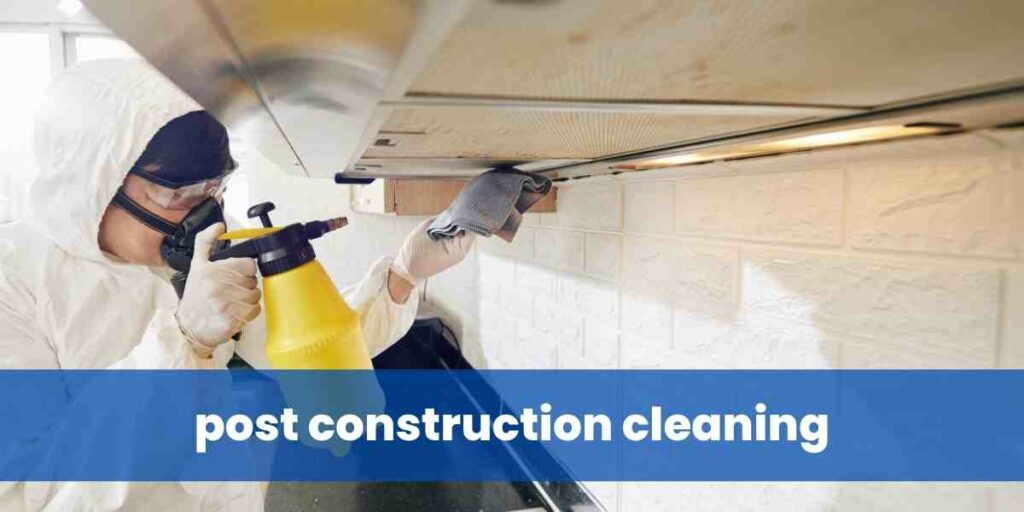 Professional Restaurant Cleaners
in Richmond Hill
Our team of professional restaurant cleaners in Richmond Hill have the experience and skill to tackle all kinds of tasks related to restaurant cleaning. Rely on us for a sparkle-clean that will bring joy to your patrons! From detailed scrubbing of kitchen surfaces, floors, and walls to windows and glass doors – you can trust our thoroughness. We're a commercial cleaning company that stays true to our word.
Cleaning Techniques
and Equipment
Richmond Hill Restaurant Cleaning Services takes full advantage of modern technology and techniques, using quality products and equipment to come up with the best results. Our commercial cleaning crew uses professional cleaners and the most effective tools including pressure washers, scrubbing machines, vacuum cleaners, steamers, buffers and more to clean your restaurant from grease and grime. We follow strict safety protocols when it comes to handling chemicals for a thorough disinfecting of your kitchen.
What People Are Saying
See what our customers are saying about us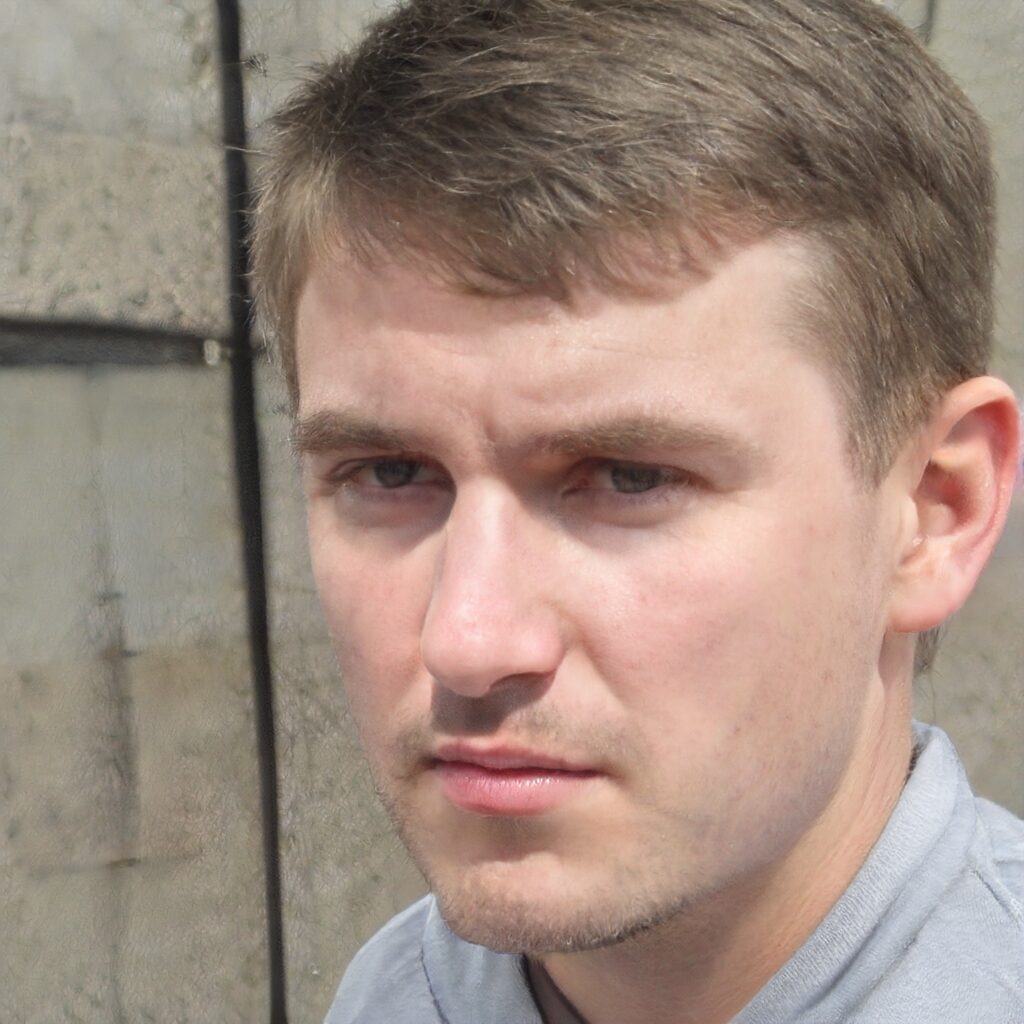 In and our in 4 hours. Great Job! Thank you
Very happy with the cleaning of our kitchen exhaust hoods. Very professional.
Would highly recommend this company. Thanks
Richmond Hill Hood Cleaning Areas Served
Richmond Hill Hood Cleaning Richmond Hill, Ontario L3T 3N1 (289) 796-1166