Richmond Hill Restaurant Equipment Cleaning
#1 Best Restaurant & Facilities Kitchen Exhaust Cleaning Company
We apply NFPA #96 standards for Kitchen Exhaust System Cleaning
We provide a Health & Safety Certificate as per NFPA 96 standards along with before/after pictures when completed
We will provide our WSIB and Liability Insurance information before start of work
Richmond Hill Restaurant Equipment Cleaning
Stoves, ovens, grills, hoods – everything in the kitchen requires a highly specific level of cleanliness to properly function and stay in top shape. Your kitchen staff may be good enough for surface cleaning, but professional cleaning is required to keep the restaurant equipment running at its most efficient. Richmond Hill Restaurant Equipment Cleaning provides full services to keep your equipment serviceable and in top condition, whether you need a one-time visit or regular maintenance.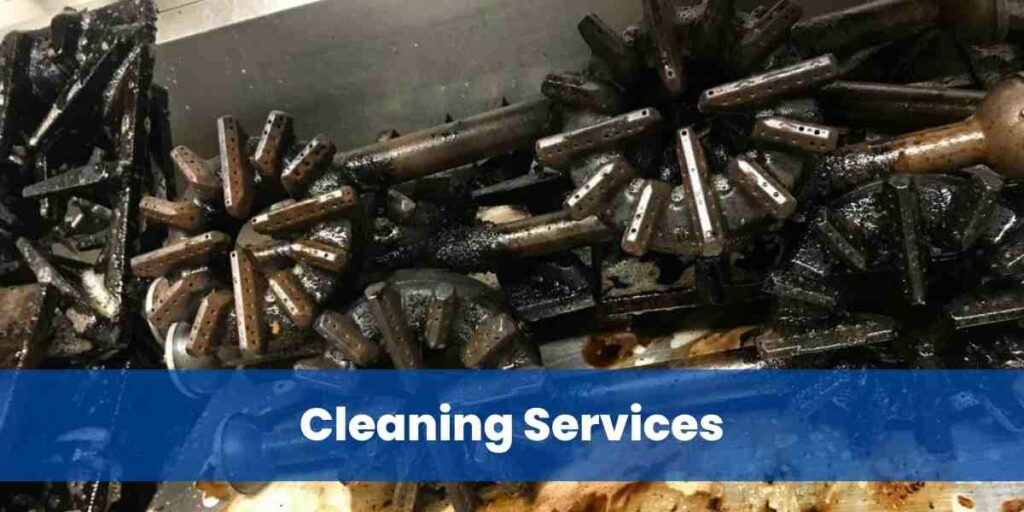 Richmond Hill Commercial Restaurant Equipment Cleaning
The focal point of commercial restaurant equipment maintenance is deep cleaning. It's the only feasible way to ensure that all the surfaces are sanitary and free of bacteria, germs, rust, dust and other debris.
Using high-pressure steam cleaning with environmentally safe chemicals removes stubborn grease, scale and build-up that accumulates over time. The job usually becomes time-consuming and tedious for the kitchen staff or a typical janitorial service. On the other hand, the trained cleaners at Richmond Hill Restaurant Equipment Cleaning will inspect your equipment for any signs of malfunctioning or wear and tear before and after cleaning.
Since our team comprises specialists, every component of a commercial kitchen will undergo a thorough cleaning to ensure it is sanitary and properly functioning. We use special tools and techniques to thoroughly clean each surface, from the interior of ovens and grills to the exterior of fryers and other equipment.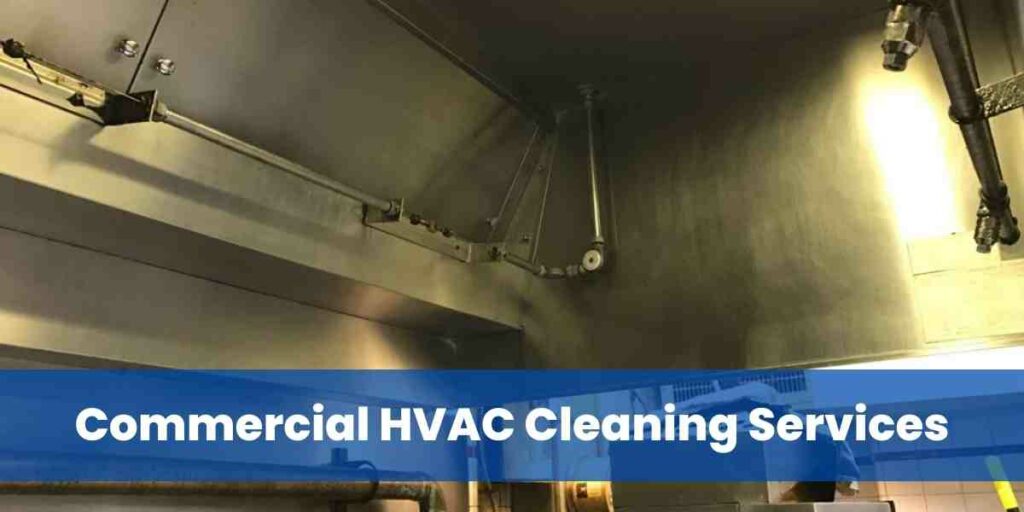 Restaurant Steam Cleaning Equipment in Richmond Hill
We've been using steam cleaning for over two decades, and there's a good reason behind it. This method is the most effective in removing tough grease and grime that builds up on kitchen equipment surfaces, even those that have been neglected for years. The heated steam is tough enough to break down grease and grime but gentle enough not to damage equipment surfaces.
It also helps eliminate odours, as well as bacteria and other microorganisms that can be harmful. With Richmond Hill Restaurant Equipment Cleaning, all surfaces on your kitchen equipment will be thoroughly disinfected.
Get to know more about our commercial kitchen equipment cleaning services for your restaurant in Richmond Hill today! You'll receive a free estimate with no further obligation and see why we're the leading provider of restaurant equipment cleaning services in the area.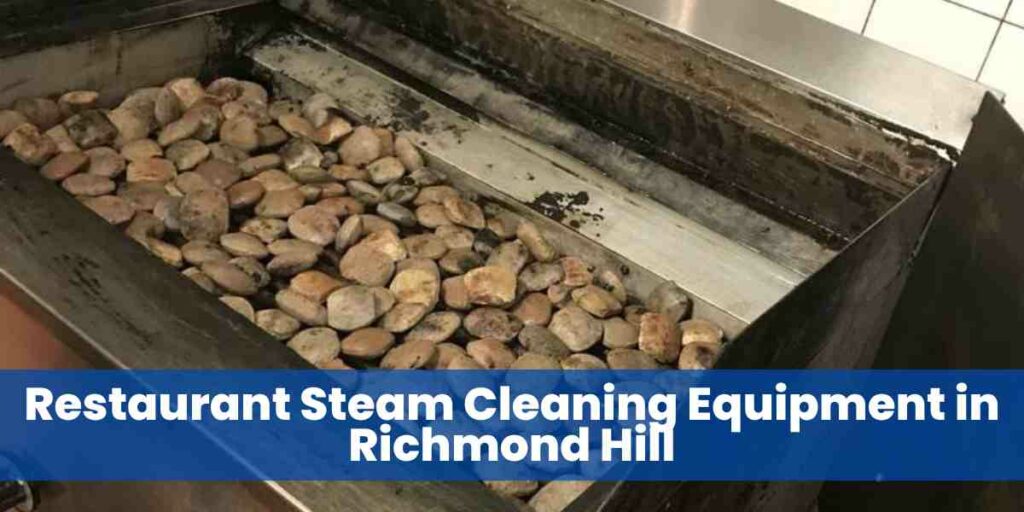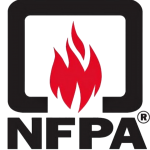 Our Fully Trained Service Technicians Follow The NFPA 96 (National Fire Protection Association) Standards for Hood & Kitchen Exhaust Cleaning.
Get Your Free Hood Cleaning Estimate Now!
We Have The World's Most Awesome Clients










Commercial Kitchen Cleaning Services
in Richmond Hill
At Richmond Hill Restaurant Equipment Cleaning, we value cleanliness and customer satisfaction above all else. Our experienced and highly trained technicians are dedicated to providing the highest standards of equipment service in Richmond Hill, ON and beyond.
On top of deep cleaning, we offer degreasing services for your kitchen equipment. We use powerful chemicals that effectively lift away tough grease buildup from various surfaces without damaging them or leaving any residue behind. We also offer specialized services such as hood cleaning, oven and grill cleaning, dishwashing machine descaling, etc.
Moreover, we can provide preventative maintenance programs to ensure your kitchen equipment is cleaned and serviced regularly. From monthly inspections to routine cleanings and everything in between – Richmond Hill Restaurant Equipment Cleaning has you covered.
Commercial Kitchen Equipment Cleaning
If you're running a restaurant or other commercial kitchen, it is critical to ensure the safety and health of your customers by eliminating bacteria and dirt as much as possible. Cleanliness should always be a top priority for any food service establishment.
To promote the best results for commercial cleaning, it is important to set up specific rules and regulations that focus on your restaurant's cleaning requirements. Additionally, you should ensure that all employees are well-trained in how to sanitize kitchen tools and equipment properly. By following these practices consistently throughout your business operations, you can maintain a spotless environment for customers and staff alike!
For maximum efficiency, management should craft and adhere to a daily, weekly and monthly kitchen cleaning schedule to abide by best practices. But it doesn't mean you must delegate the same cleaning tasks to the same staff members or janitorial services. At Richmond Hill Restaurant Equipment Cleaning, our professionals are here to help you with all your commercial kitchen equipment cleaning needs! The reality is that you're better off delegating the task to us.
Let Richmond Hill Restaurant Equipment Cleaning take over the hassle of keeping your commercial kitchen in shape. Our experienced technicians will ensure everything is cleaned and disinfected properly, leaving no surface untouched. With our professional services, you have one less thing to worry about.
Restaurant Equipment Cleaning
We are Ontario's premier kitchen equipment cleaning crew. We're the best in the business regarding Richmond Hill hood cleaning and sanitization services because we use only certified products to ensure our clients receive top-notch services every time. Our cleaning chemicals have been specifically designed to tackle even the toughest kitchen messes while being gentle enough to prevent any damage to the equipment. So, let a professional maintain your kitchen equipment to keep up with your busy schedule.
Restaurant Hood Cleaning Equipment in
Richmond Hill, ON
Stainless steel is the foremost choice in professional kitchen equipment due to its sleek look, and certain grades of stainless steel can repel bacteria. To preserve the highest quality of your stainless steel commercial kitchen items, always clean them with a moist cloth accompanied by a mild detergent and wipe in the direction that follows their finish.
When regular detergent and water aren't powerful enough, such as when dealing with baked-on grease, turn to baking soda or a specialized cream cleaner for assistance. Then be sure to rinse off the surface thoroughly and dry it immediately post-cleaning, so no contaminants linger.
If all else fails, contact Richmond Hill Restaurant Equipment Cleaning for a more thorough deep cleaning of your stainless steel kitchen equipment.
Richmond Hill Restaurant Equipment Cleaning offers:
✅ Richmond Hill Hood Cleaning & Exhaust Fan Cleaning

✅ Grease Trap Cleaning & Maintenance

✅ Floor Drain Cleaning and Restaurant Grout Cleaning

✅ Rooftop Grease Containment

✅ Kitchen Hood Fire Suppression System Servicing

✅ Kitchen Equipment Detailing

✅ High-Temperature Oven & Grill Cleaning

✅ Dishwashing Machine Descaling
For anything related to cleaning and maintaining your commercial spaces and kitchen equipment, you can count on us to perform the job promptly and reasonably. So make the right choice and contact Richmond Hill Restaurant Equipment Cleaning for all your restaurant cleaning needs!
We Clean and Degrease Deep Fryers
You intend for your kitchen to be as clean and safe as possible. The best way to keep it in top shape is with regular deep fryers, griddles, ovens, and range tops cleaning services from a professional cleaning company like Richmond Hill Restaurant Equipment Cleaning.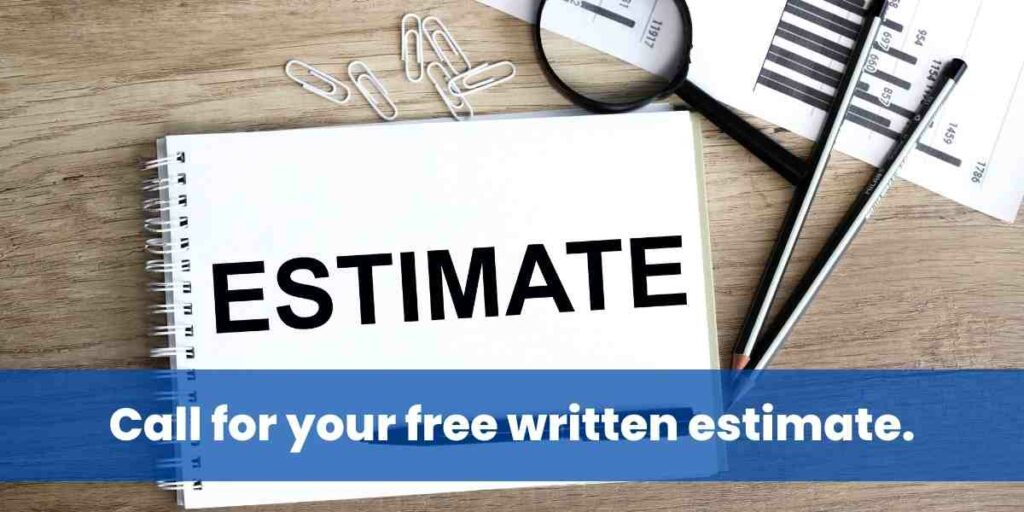 Call for your free
written estimate
We'll present you with a detailed custom plan that outlines our services and the associated cost for cleaning Richmond Hill hospitality industry. In no time, your kitchen will be in pristine condition, ready to impress your customers!
What People Are Saying
See what our customers are saying about us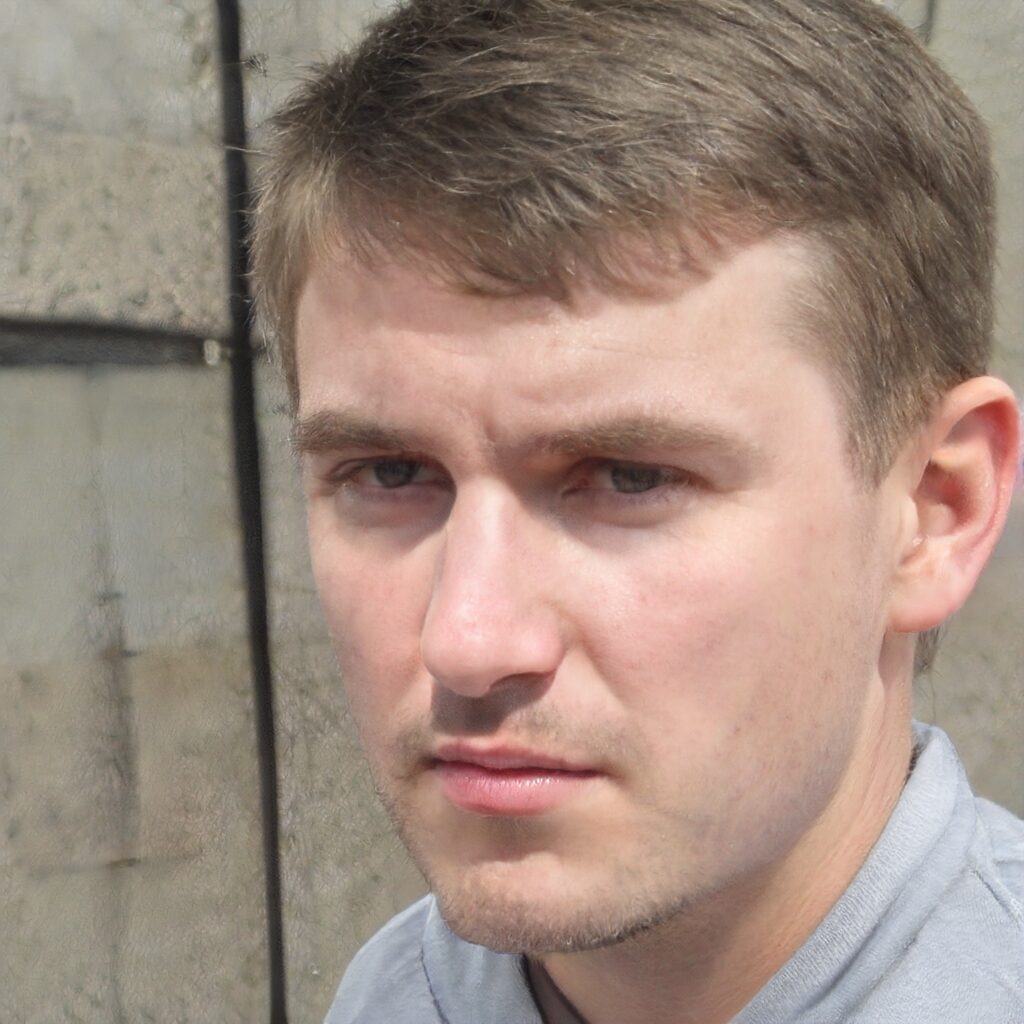 In and our in 4 hours. Great Job! Thank you
Very happy with the cleaning of our kitchen exhaust hoods. Very professional.
Would highly recommend this company. Thanks
Richmond Hill Hood Cleaning Areas Served
Richmond Hill Hood Cleaning Richmond Hill, Ontario L3T 3N1 (289) 796-1166